11 mars 2019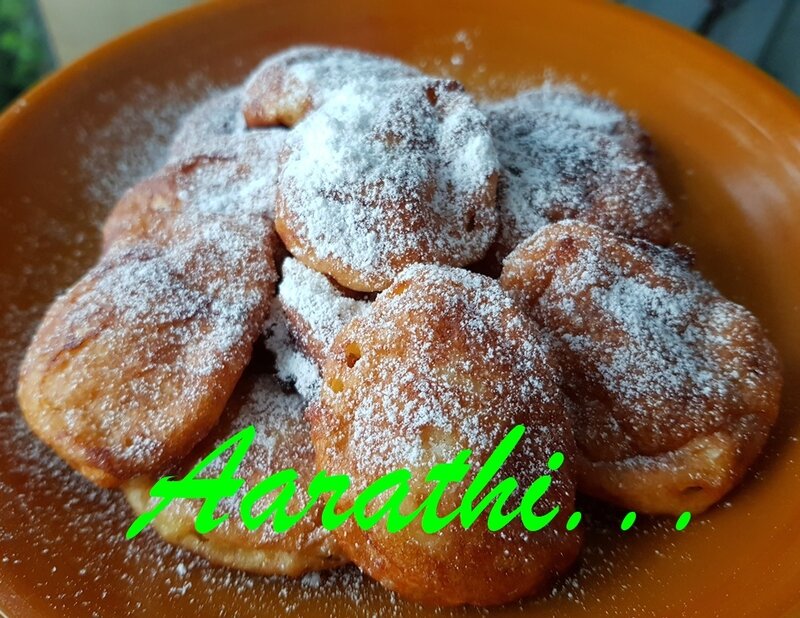 Ingredients
100ml water
100ml milk
80g butter
125g flour
2 tbsp sugar
A pinch of salt
3 eggs
1 tbsp rum
Oil for frying
Icing sugar for dusting
Method
Boil water & milk together in a thick bottomed vessel.
Add chopped butter along with sugar & salt.
When melted reduce the heat & add flour.
Stir constantly on medium heat with a spatule to get a dough ball.
Transfer to a bowl & add rum.
Then add eggs one by one & blend immediately with an electric mixer.
***
Heat oil in a frying pan & spoon the prepared batter.
When golden brown, turn over & cook the other side.
Remove using a slotted spoon & drain on a kitchen paper.
Dst icing sugar & serve hot with tea.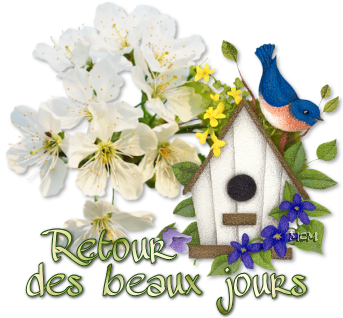 05 mars 2019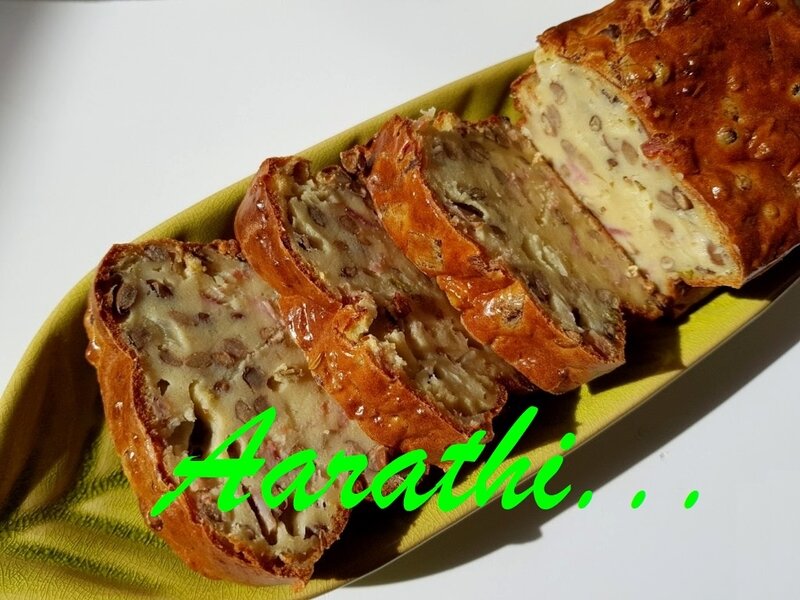 Ingredients
Half cup lentil seeds (cooked)
125 g yogurt
175 g flour
2 tbsp olive oil
2 tsp baking powder
4 eggs
1 tsp salt
1 tsp cumin seeds
1/2 cup ham ( finely sliced)
2 shallots (finely chopped)
2 green chillies (finely chopped)
A piece of ginger (finely chopped)
Curry leaves (finely chopped)
Method
Cook lentils & keep aside.
In a bowl beat eggs.
Sieve the flour and baking powder together and fold into the egg mixture.
Add yogurt & olive oil & mix well.
Stir in ham, shallots, chilli, curry leaves & cooked lentils.
Pour the batter into the greased cake pan (rectangular).
Bake for 45 mn - Th 180°C.
Serve as a starter.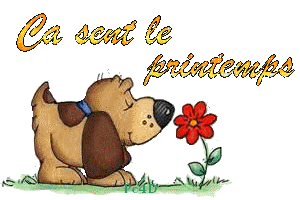 21 février 2019
Buckwheat Naan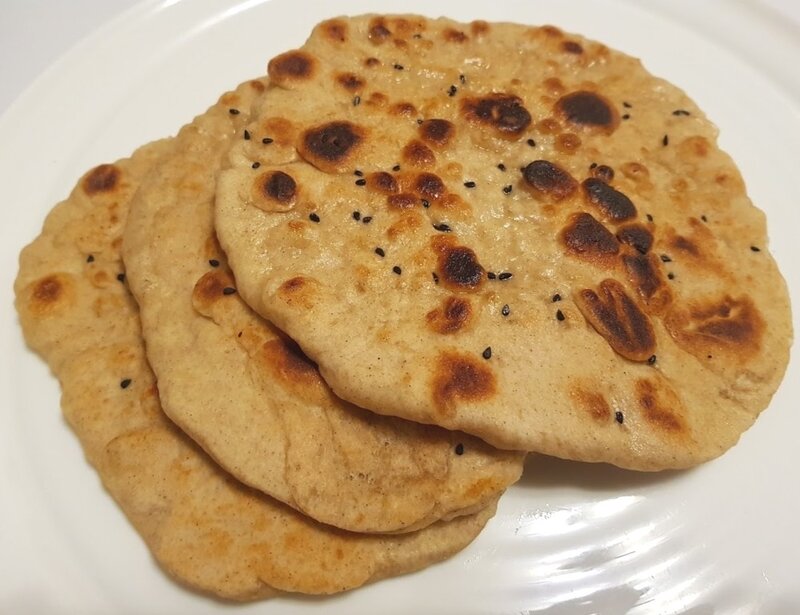 Ingredients
20g fresh yeast or (2 tsp dried yeast )
100 ml luke warm water
1 tsp sugar
***
250g buckwheat flour
250g flour
1 yogurt ( 125g)
An egg
1 tbsp olive oil
1 tbsp onion seeds (kalonji seeds)
1 tsp salt
Method
Dilute yeast in luke warm milk with 1 tsp sugar.
Set aside for 15 minuites.
Mix all the ingredients & knead well.
Cover the bowl with a cloth & leave for 1or 2 hours, until it's doubled.
Spray some more flour & knead it again & make lemon sized balls.
Roll out into round shaped thick flat bread.
Sprinkle kalonji seeds on the top & set aside to rise.
Repeat the same with the other dough balls.
Heat a pan & spread some oil.
Cook the roll out naan.
When it puff up smear some oil .
Flip & cook the otherside.
Repeat the same with other dough balls.
Serve Naan with veg / non -veg curry.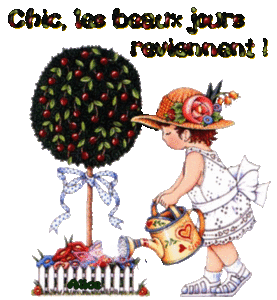 18 février 2019
Egg Akuri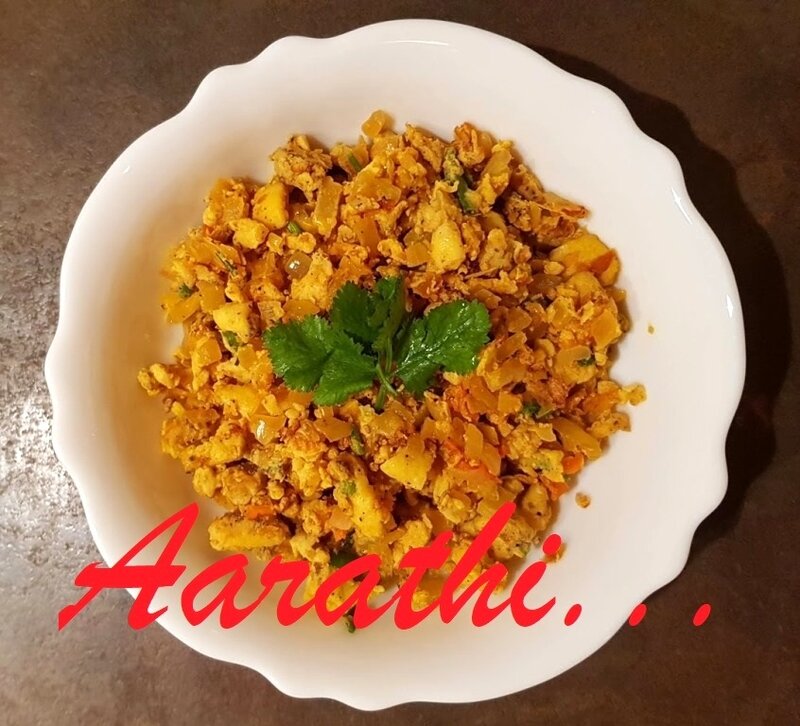 Ingredients
4 eggs (beaten)
2 onions (chopped)
A tomato (chopped)
1 green chilli (chopped)
A piece of ginger(chopped)
A garlic clove(chopped)
1/2 tsp red chilli powder
1/4 tsp turmeric powder
1/4 tsp garam masala
2 tbsp oil
Salt to taste
Pepper powder + Curry Leaves
Method
Heat a nonstick pan with 2 tbsp oil.
Add choopped onion & fry till translucent.
Fry chopped (garlic,chilli) for a while.
Then add powders & salt (chilli, turmeric & garam masala)
Stir & then add chopped tomatoes.
Cover & cook for a whille ;
Then add beaten eggs & stir continuosly with a wooden spatule..
When scrambled, garnish with pepper powder & curry leaves.
Make a sandwich & serve.


14 février 2019
Ingredients
1 cup semolina (dry roast)
2 tbsp dessicated coconut
1 cup almond powder
1 cup sugar (adjust according to ur taste)
3 cups warm milk + few saffron strands
50 g butter / 3 tbsp ghee
1/2 tsp cardomom powder
Raisins & pistachios
Method
Dilute saffron in warm milk.
Heat ghee in a non stick pan.
Fry raisins & cashews & keep aside.
In the same pan add semolina & fry till light golden brown.
Then add coconut & almond powder.
Fry for a while on medium flame.
Then add saffron milk along with sugar.
Stir continuously over medium heat with a wooden spatule..
When it leaves the sides of the pan, remove from fire .
Pat it onto a greased dish & cut into desired shapes.
Decorate with fried rasins & cashews.

11 février 2019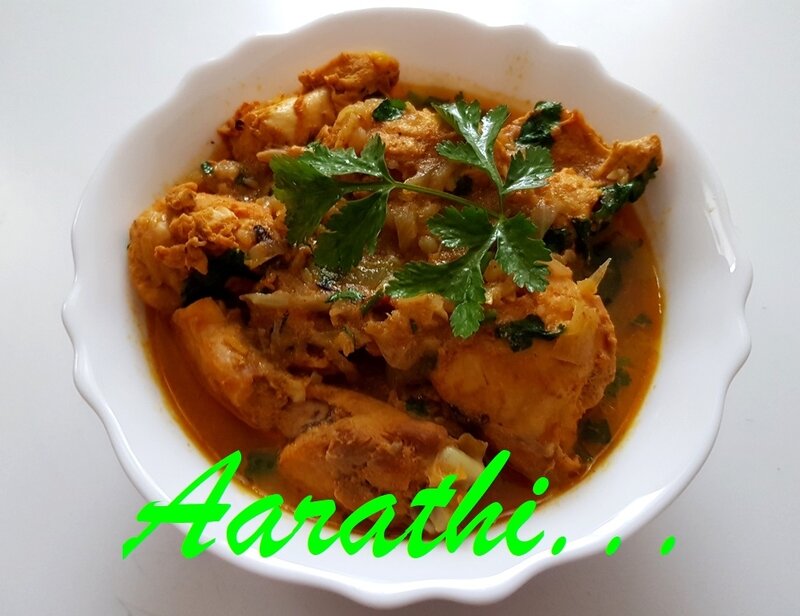 Ingredients
Chicken 1 kg (skinned & chopped)
2 tbsp curd
2 tsp Kashmir chilli powder
1 tsp ginger paste
1 tsp garlic paste
Salt to taste
***
1 tbsp ghee + 1 tbsp vegetable oil
2 bay leaves
A black cardomom
3 cardomom pods
5 black pepper corns
3 cloves
A cinnamon stick
2 dry red chillies
***
3 onions finely sliced
1 tsp ginger + garlic paste
1 tbsp coriander powder
2 cups of water
Coriander leaves
Garam Masala
Method
Marinate chicken pieces with first five ingredients.
Cover & refrigerate for an hour.
***
Warm the ghee + oil in a casserole .
Add all the spices & fry for a while .
When they crakle, add add finely sliced onions.
When it turns golden brown, add ginger-garlic paste.
Then add the marinated chicken.
Stir for a while & add water;
Bring to the boil, then turn the heat down and simmer for 20-25mn, stirring from time to time.
When the chicken is cooked, remove from fire.
Garnish with coriander leaves & garam masala.
Serve hot with jeera rice / bread.


08 février 2019
Ingredients
125g flour (Type 45)
125g Buck wheat flour
2 eggs (beaten)
2 tbsp olive oil
300ml luke warm water
2 shallots finely chopped
A piece of ginger (chopped)
2 green chillies (cut in coins)
Coriander leaves (chopped)
Salt to taste
Water
Method
Beat eggs with shallots,chilli, ginger & salt.
Then mix it with the rest of the ingredients & keep aside for half an hour.
Add water to the batter to get a semi liquid stage.
Heat a nonstick pan / griddle with little oil.
Pour a ladle of batter & swirl it.
Dribble some oil over the pancake.
Flip & cook the other side
Serve hot with chutney / curry.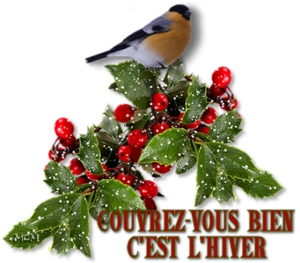 06 février 2019
Tuna with Black Eyed Peas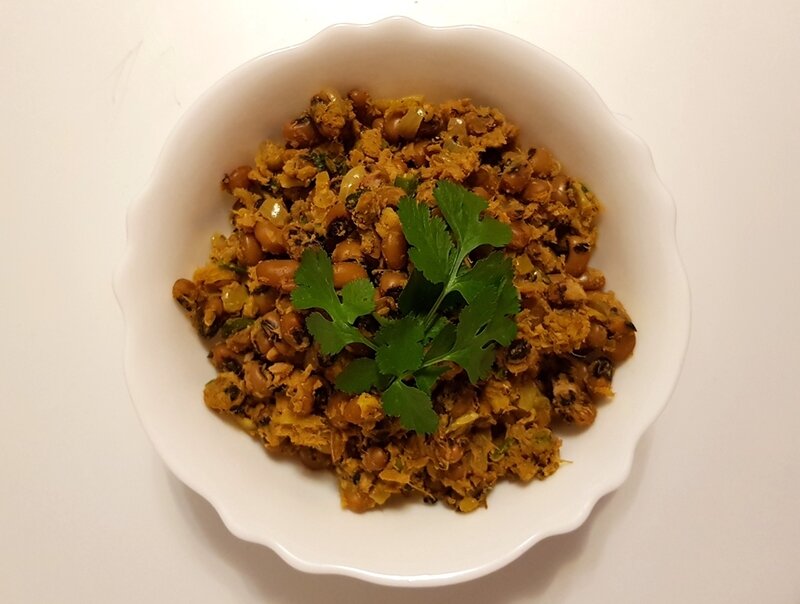 Ingredients
200g black eyed peas
200g minced tuna (canned)
3 onions (chopped)
2 cloves of garlic(chopped)
A green chilly (chopped)
1/2 tsp chilli powder
1/4 tsp turmeric powder
1/2 tsp cumin powder (optional)
Curry leaves/ Coriander leaves
Olive oil for frying
Salt to taste
Method
Soak black eyed peas overnight & pressure cook.
If you are using canned ones, remove the decant water.
Heat oil in a pan & fry onions to light golden brown.
Add chopped green chilli, ginger & garlic.
Fry for while & then add chilli powder, tumeric powder & salt along with minced tuna.
They add cooked peas & stir well.
When the sauce is reduced, remove from fire.
Garnish with curry leaves & cumin powder.
Serve with rice or any type of breads.