20 novembre 2017
Ingredients (8)
3 apples
1 tsp lemon juice
60g sugar
10g butter
A pinch of cinnamon powder
***
2 eggs(beaten)
100g butter
150g cane sugar
250g flour
1 tsp baking powder
A pinch of salt
1 tsp poppy seeds (optional)
Vanilla essence
Method
Preheat the oven to 180°C.
Wash & slice apples vertically using mandoline.(2 mm)
Mix the slices in lemon juice.
Heat sugar in a heavy bottomed pan .
When it caramalises, add butter & apple slices.
Cook for just 2 mn & remove from fire.
Garnish with cinnamon powder.
Grease & lightly flour the muffin tin holes.
Spoon the apple slices at the bottom of each hole.

Cream together the butter, sugar & salt.
Add beaten eggs.
Sieve the flour and baking powder together and fold into the cake mixture.
Add poppy seeds & vanilla essence.
Mix well & spoon the batter over caramalised apples.
Bake for 15- 20 mn until risen.
Serve for evening tea.


Pilea peperomioides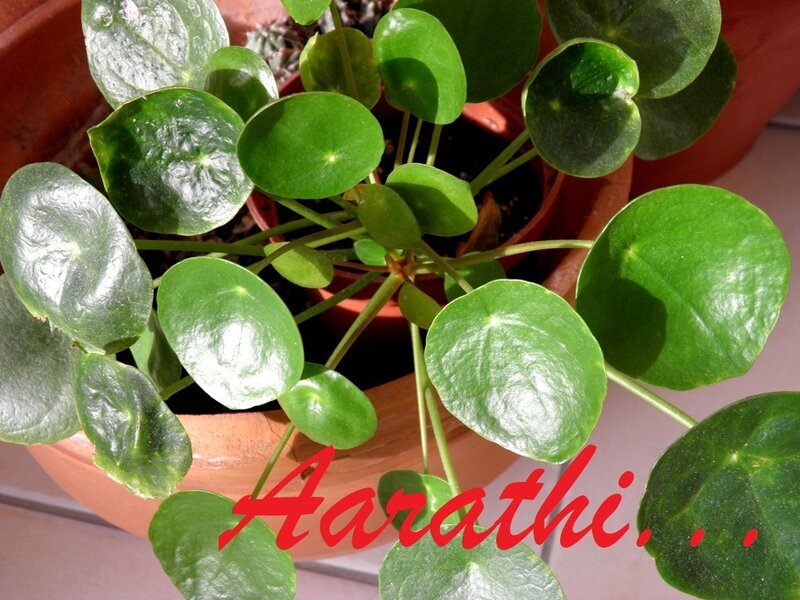 16 novembre 2017
Beetroot Fougasse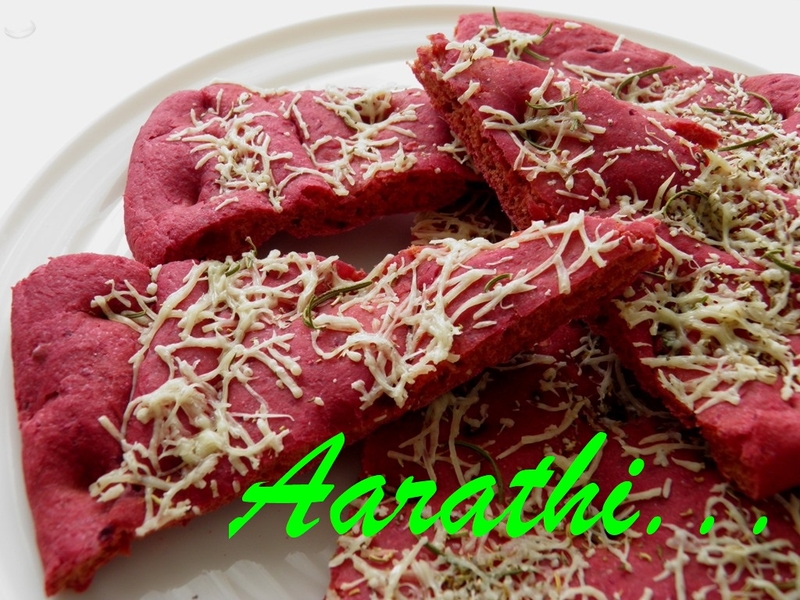 Ingredients
A beet (peel, chop& blend)
500g flour
10 g fresh yeast
1/2 glass luke warm water
1/2 tsp salt
2 tbsp olive oil
1 tsp cumin seeds
* Topping*
70 grated cheese (Emmentel)
1 tsp herbes de Provence
Method
Peel, chop & blend beetroot to a fine paste.
Dilute yeast in luke warm water with 1 tsp sugar .
Set aside for 15 minuites.
Mix all the ingredients & knead well.
Cover the bowl with a damp cloth & keep aside for 1 hour.
Take an orange sized ball & flatten it into thick oval shaped.
***
Preheat oven to 240°C (Th-8)
Bake for 20mn.
Remove from the oven.
Sprinkle cheese & herb mix on the top.
Return to the oven for 5 min until browned.
Enjoy ur beet-fougasse !!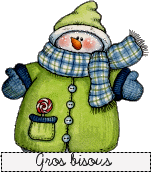 14 novembre 2017
Soya Chicken Rice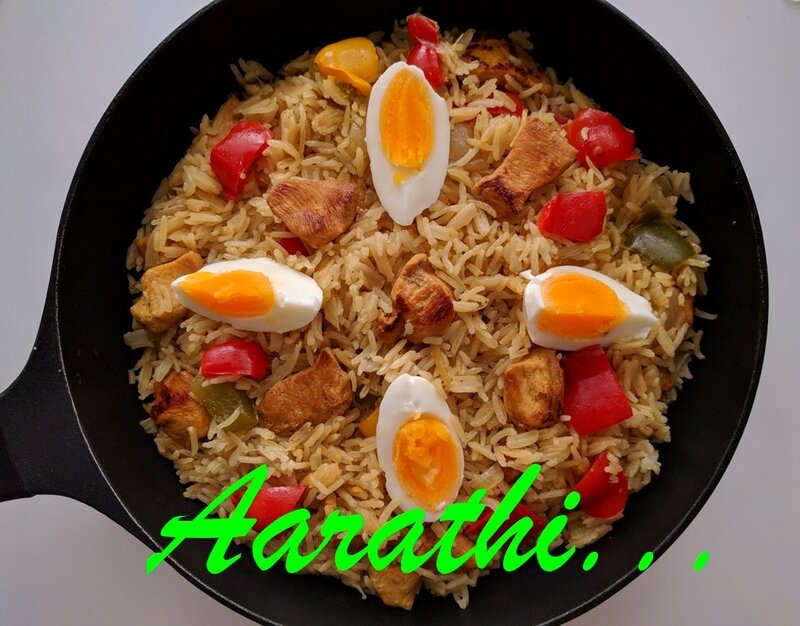 Ingredients
6 skinless chicken breasts(cut in cubes)
Half of 3 capsicums (red, yellow, green)
1 tbsp honey
1 tbsp vinegar
1 tsp Kashmir chilli powder
1 tbsp soya sauce
1/2 tsp black pepper powder
***
4 cups Basmati rice
6 cups water + 1 stock cube
2 onions ( cut in cubes)

A piece of ginger (chopped)
2 garlic cloves (chopped)
2 green chillies (half slit)
Spring onions (chopped)
Coriander leaves
Method
Marinate chicken & capsicum cubes with first five ingredients.
Keep in the refrigerator for an hour.
***
Boil water with stock cube & keep aside.
Warm oil in a pan & fry marinated chicken & capsicums .
Strain & keep aside.
In the same casserole, add some more oil & fry onions till light golden brown.
Then add chopped ginger, garlic & green chillies.
Then add basmati rice & stir.
After some time , add chicken stock.
Bring to the boil, cover tightly and simmer until the rice is tender and the water has been absorbed.
Reduce the heat .
When rice is 3/4 cooked, add fried chicken & capsicum.
Mix & close the lid tightly.
Remove from fire & stir occassionaly with a wooden spatule.
Garnish with chopped spring onions & coriander leaves.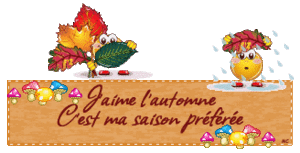 Peperomia rotundifolia

10 novembre 2017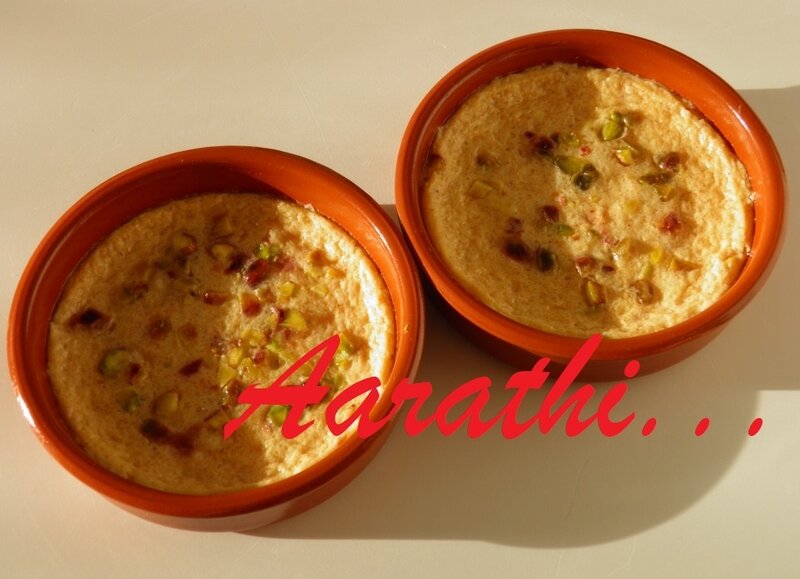 Ingredients
1 cup full cream milk
Half cup milk powder
1 tin condensed milk (375g)
1 curd (125g)
1/2 tsp nutmeg powder
Nuts of you choice
Method
Gently mix milk powder with milk.
Then add curd & condensed milk.
Mix until smooth & the add nutmeg powder.
Pour it into greased ramekins & top with chopped nuts.
Steam cook for 25-30mn, until it sets.
Remove from fire & set aside to cool.


Courtesy @ Fatima's Cuisine.
Oxalis triangularis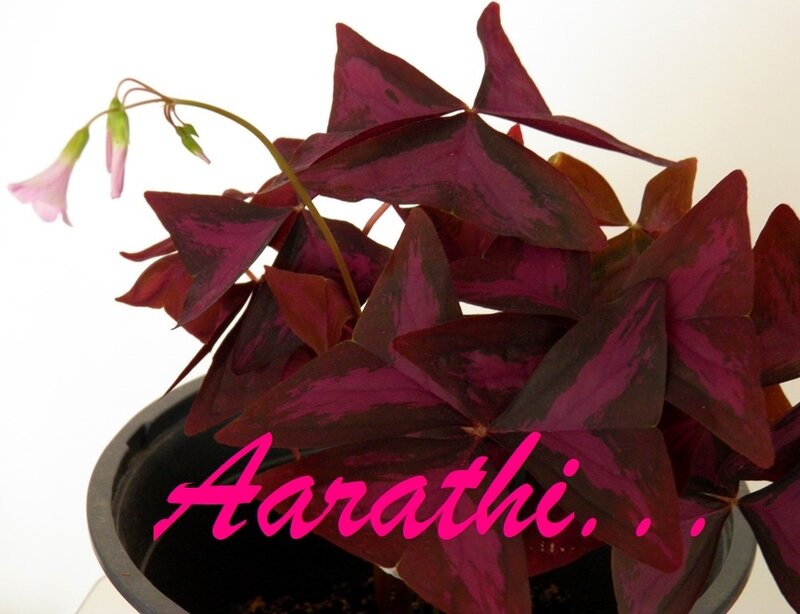 08 novembre 2017
Multigrain Carrot Puttu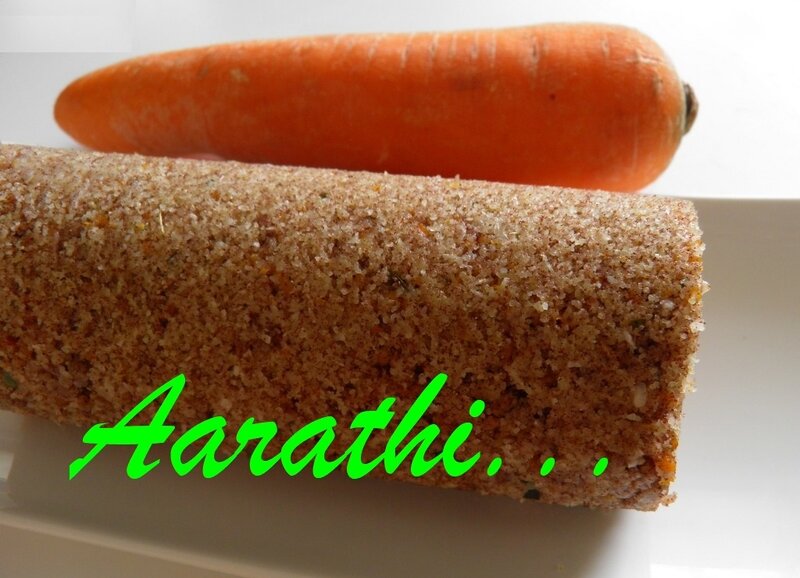 Ingredients
2 carrots (peel & chopped)
2 green chillies (chopped)
1 cup grated coconut
A piece of ginger(chopped)
Few curry leaves (chopped)
***
1 cup roasted rice flour
1 cup finger millet powder (roasted)
1 cup semolina (rava)
1/2 tsp salt
200 ml hot water
Coconut for layering(optional)
Method
Blend first five ingredients in a chopper.
Dilute salt in water.
Take all the powders in a bowl.
Pour some water & mix with fingers so that it look like bread crumbs.
Add the chopped vegetables , mix well & keep aside.
Boil some water in the bottom vessel of the Puttu maker.
Put 1tbsp coconut in the botom of the puttu mould.
Then fill it with rice + carrot mixture.
Layer coconut & rice mixture alternatively. (optional)
Place the puttu mould on the vessel & cook for 10 mn.
Serve with black Channa dal curry/ Stew.