Yogurt Cake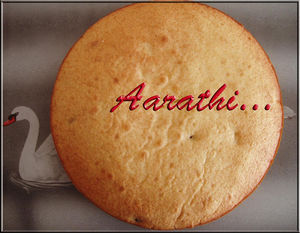 Ingredients :
An yogurt -125 g
Flour - 3 yogurt containers
Sugar - 2 yogurt containers
Butter / Veg oil - 1/2 yogurt container
2 tsp baking powder
A pinch of salt
1 tsp vanilla essence
3 eggs.
Raisins/ walnuts if needed.
Method
Preheat the oven to 180°C.
Cream together the butter, sugar, yogurt & salt on medium speed with a paddle attachment.
Add beaten eggs.
Sieve the flour and baking powder together and fold into the cake mixture.
Add essence/ nutmeg powder .
Pour the batter into the greased cake pan and place in the oven.

Bake until a toothpick inserted into the middle of the cake comes out clean, about 30 minutes.