Grasse - World's Perfume Capital


Grasse is a small medieval town, situated in the inlands of French Riviera. Climate of grasse is suitable for flower industry. Every year several tonnes of flowers are produced in this region. Grasse's perfume industry began in 16th century. The three famous companies are Gallimard, Fragonard & Molinard.The oldest Gallimard was founded in 1747. These companies are brewing scents for Chanel, Givenchy, Dior etc..
Specialists who test the fragrances are called "noses". Two specialised schools to breed these specialists are in Grasse & Versailles.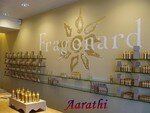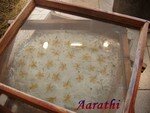 One can visit the perfume factory as well as the fields. Every year in May there is "Rose Festival" & in August "Jasmin Festival"