Pepper Sardine

Ingredients
500 g sardine / 3 canned sardines in tomato sauce
1/2 tsp musturd
1/4 tsp fenugreek seeds
2 cloves of garlic
A small piece of ginger
1 onion (chopped)
2 tomatoes(chopped)
1 tsp Kashmir chilli powder
1/2 tsp turmeric powder
1/ 2 tsp black pepper powder
1/2 tsp cumin powder
Tamarind (lemon size)
Curry leaves
Salt to taste
Method
In a bowl of water soak tamarind & keep aside.
Marinate fish with chili -tumeric & salt & keep aside.
Heat oil & splutter musturd seeds & fenugreek seeds.
Then fry chopped onions & curry leaves.
Add garlic-ginger paste & fry again.
Add chopped tomatoes.
Add tamarind water. (discard the pulp).
Close with a lid & cook for 5 min.
Add fish pieces. Simmer & cook for another 5mn.
When cooked, add cumin powder & pepper powder.
Just rotate the vessel to mix the powder's with the curry.
Garnish with curry leaves & serve with rice.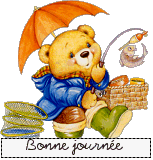 Courtesy to Malayalam Cuisine Magazine "Vanitha".