Chakka Ada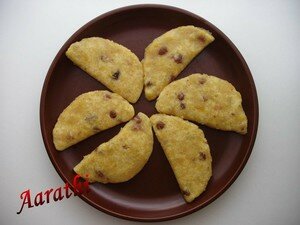 Ingredients
2 cups rice powder
1 cup of coconut milk
1 cup mashed jackfruit
2 tbsp freshly grated coconut/ dessicated coconut
3 tbsp sugar / 5 jaggery cubes
Raisins & chopped cashews
1/2 tsp cardomom powder
A pinch of salt

Method
Blend pitted jackfruit into a fine paste.
If the jackfruit is not that ripe, cook for 5mn in water & then blend.
Mix all the ingredients & keep aside for sometime.
Place a plastic cover on a plate.
Take a lemon sized dough ball & flatten on it .
Fold it into semicircles & just press the edges.
Steam the mini ada's for 20 min.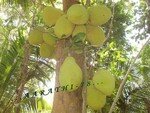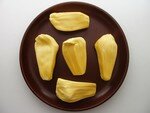 .