Gangadeshwara Cave Temple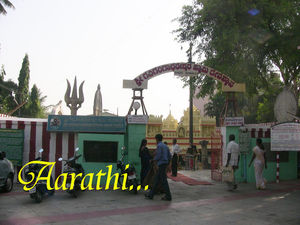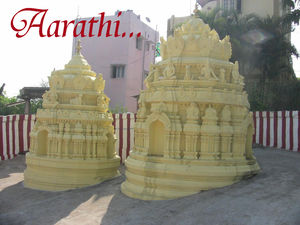 Gavi Gangadeshwara Temple is an ancient monolith temple carved around a 3000 years old natural cave (vedic period). "Gavi" means cave in kannada. Ancient temple was built around 9th centuary and poojas were conducted by Sage Gouthama & Sage Bharadwaja. Now their ancient dieties are kept beside the main shrine. Later in 16th centuary Kempe Gowda renovated it to celebrate his release after 5yr imprisonement by Rama Raya.
Every year in January (14th/15th) , devotees visit this temple to watch a spectacular event. On Makara Shankranthi Day evening (between 5pm-6pm) , sunrays passes precisely in between the horns of the Nandi Bull( infront of the temple) and falls directly on the Shiva Lingam (inside the cave) and illuminates the diety.The architect of this temple combines vastukala with astronomy. This reveals the extrordinary talents of our vedic ancestors.
Gavi Gangadeshwara Temple is situated in the Shivaganga hill - This 1368m height hill have four faces resembling "Nandi" from East, Ganesh from west, Linga from south & Cobra from the north. There are two temples Honnadevi Temple & Gavi Gangadeshwara Temple . A natural stream called Pathal Ganga flows in between these two inner sanctums.In the temple there are 33 dieties and 2 shrines God Gangadeshwar (Lord Shiva) & Goddesss Honnadevi( Parvathi). Parikrama ( place around the sanctum sanctorum where the diety is installed) runs through a bifurcated cave pathway. It is said that one path leads to Shivagaga (Temple town) & other to Kashi. This cave pathway is very small & one needs to bend / crawl to complete the circuit.