Lavender Harvest at Achères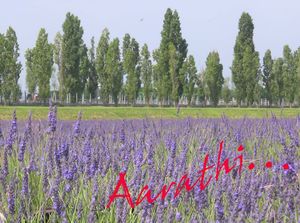 Every year in June, SIAAP conducts lavender harvest & some outdoor activities for kids. Parisiens came in with their families to collect the lavender stalks. Rows of Lavender were breathtakingly beautiful with bumble bees all around .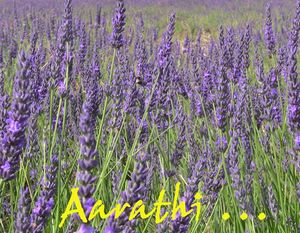 Lavender is a mediterranean flower. Provence region of France is the world's largest producer of Lavender .The word "Lavender" derived from the latin word "Lavare" which means to wash. Romans & Greeks used these flowers to scent their bath. Even Louis XIV loved to take lavender scented bath. Legend says that this plant was grown by Adam & Eve in the Garden of Eden. Mother Mary used to dry the clothes of Baby Jesus on the lavender bust. Cleopatra used the lavender scent to seduce Julius Cesaer & Mark Antony. In the middle ages , lavender was burnt to keep away witches.Christians hung a cross of lavender stalks over their front door for protection. Heard that couples who place lavender flowers between their bedsheets will never quarrel.

Lavender stalks can be trimmed off , hung upside down & sundried. Once dried, the blossoms are separated & stored in cotton bags. These are used to scent the rooms. For dry flower arrangement , the lavender stalks must be dried in dark to preseve it's colour.
Famous English Rhyme Lavender's blue
Lavender's blue,
Diddle diddle,
Lavender's green,
When I am king,
Diddle diddle,
You shall be queen.

Call up your men,
Diddle diddle,
Set them to work,
Some to the plough,
Diddle diddle,
Some to the cart.

Some to make hay,
Diddle diddle,
Some to cut corn,
While you and I,
Diddle diddle,
Keep ourselves warm.

Lavender's green,
Diddle diddle,
Lavender's blue,
If you love me,
Diddle diddle,
I will love you.