Simnel Cake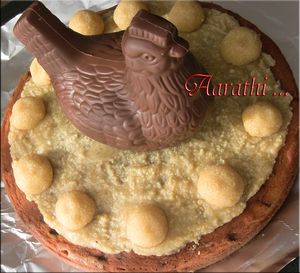 Ingredients
120g butter
120g sugar
175g flour
3 eggs
100g raisins
100g sultanas
100g currants
2 tsp baking powder
1 tsp vanilla essence
Zest of a lemon
A pinch of salt
Apricot jam
Spice mix
3 cloves
Half of a cinnamon stick
Grains of 4 cardomom pods
1 tbsp sugar
Marzipan
140g almond powder
140g sugar
20 g icing sugar
1 egg beaten
1 tsp vanilla essence

Method

Firstly make marzipan & keep aside.
Grind the spice mix into fine powder.
Preheat the oven to 180°C.
Cream together the butter, sugar & salt .
Add beaten eggs.
Sieve the flour and baking powder together and fold into the cake mixture.
Then add baking powder, vanilla essence & zest of an orange
Mix well along with dried fruits & pour the batter into the greased cake pan.
Bake until a toothpick inserted into the middle of the cake comes out clean (30-35 mn).
Spread apricot jam over the cake.
Half the marzipan mix. Make 11 marble sized balls & keep aside.
Add some milk to the other half & spread over the fruit cake.
Place eleven balls & return to the oven for another 10mn.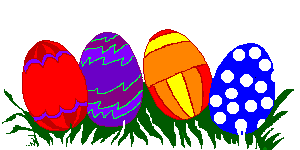 Simnel Cake is prepared for Easter.
Eleven marzipan balls represents the trustworthy apostles of Jesus Christ. Twelth apostle Judas is excluded beacuse he betrayed Jesus.
JOYEUSES PÂQUES !