Pannacotta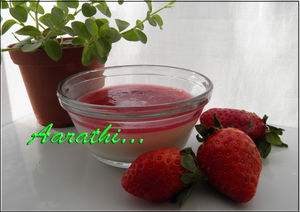 Ingredients
50 ml milk
250ml liquid cream
200 g condensed milk
20g sugar
2 gelatine leaves
A pinch of vanilla powder
***
1 cup sugar
1 cup water
2 cups fresh strawberry juice
1 gelatine leaf
***
Mint springs for decoration
Method
Soak two transparent gelatine leaves in cold water for 5mn.
Then squeeze out the excess water & keep aside.
Gently heat the first three ingredients in a thick bottomed vessel.
Add sugar & stir well.
When dissolved, add vanilla powder & remove from fire.
Then add gelatine leaves & stir until it is dissolved.
Pour the mixture into the serving cups & refrigerate for 2 hours.
** Strawberry mirror**
Soak a gelatine leaf in cold water for 5mn.
Blend some strawberries.
Gently heat strawberry juice with sugar & water.
Then add gelatine & mix well.
Remove from fire & set aside to cool.
***
Pour the prepared strawberry mixture over the panna cotta's
Place in the fridge & leave to set for another 3 hours.
Decorate with mint springs & serve.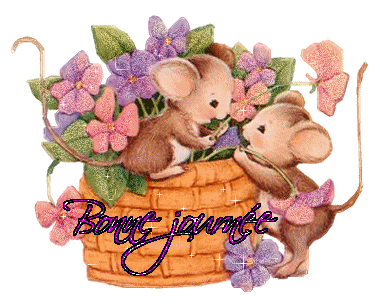 Vegetarians can replace gelatine with agar-agar.
3 tsp agar-agar for 500ml milk.