Pazham Vazhakkiyathu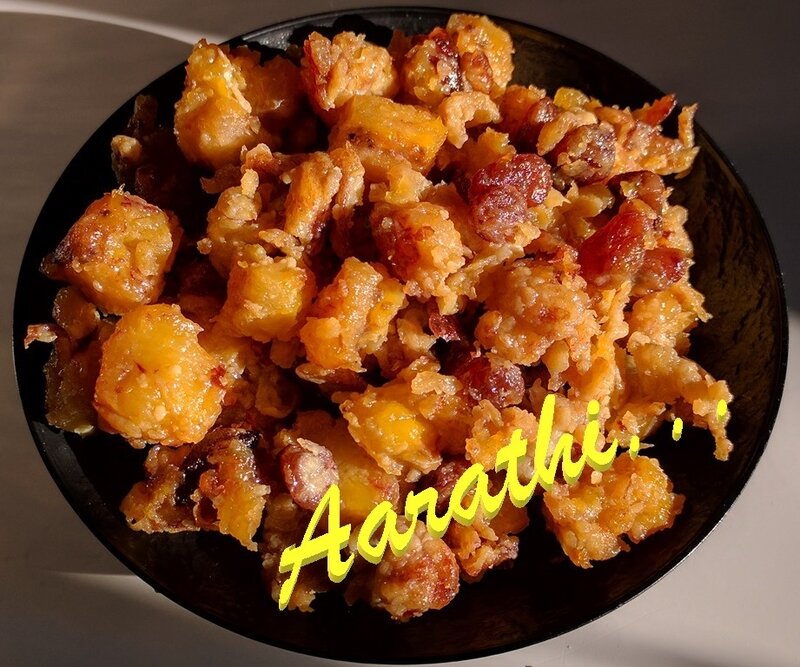 Ingredients
2 plantains (half ripe)
2 eggs beaten
3 tbsp sugar
1 tsp sugar
3 cardomom pods
A pinch of salt
Raisins & Cashews
2 tsp ghee
Oil for frying
Method
Peel & cut plantain in cubes.
Blend cardomom grains with sugar & keep aside.
Heat ghee + oil in a pan.
Fry raisins & chopped cashews. Keep aside.
Then add plantain cubes & fry till light golden brown.
Add sugar & then beaten egg.
When scrambled, add cardomom powder, fried raisins & cashews.




This filling is used in Unnakayi, Pazham Niravu & Sweet Ada.