"Pis Family" of Brussels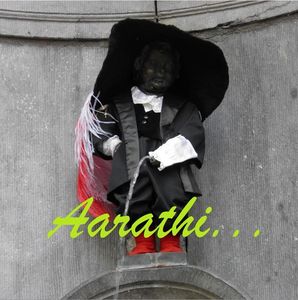 The Manneken-Pis - the Brussels' landmark, is a statue fountain of a naked little boy urinating. In the Brussels dialect "Manneken-Pis" means "Little boy peeing". This 61cm bronze statue was designed by Hiëronymus Duquesnoy the Elder in 1619. The statue located at the junction of Rue de l'Etuve & Rue du Chêne is just a copy. The original is kept at the Maison du Roi. On certain occasions this little boy is clad in costumes. His wardrobe is exibited at the City Museum near Grand Place.


The Jeanneke-Pis is a statue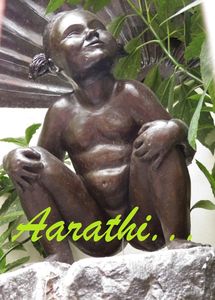 fountain of a peeing girl. This 50cm statue of blue-grey limestone was designed by Denis Adrien Debouvrie & was erected in 1987 on the east side of Impasse de la Fidelity. Today this statue is protected with iron bars painted in red.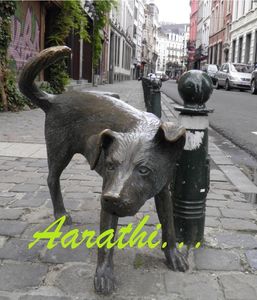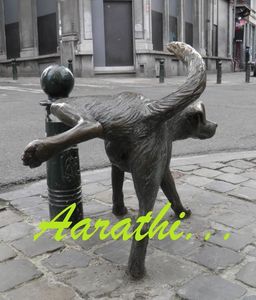 The Zinneke-Pis is a bronze statue of a dog peeing. In the Brussels dialect " Zinneke" means bastard dog.This is located at the corner of Rue des Chartreux and the Vieux-Marché aux grains & was erected in 1998.
All these Pis-Family statues are near to the Brussels' Grand Place. Now a days with the help of sat-nav one can easily locate them.