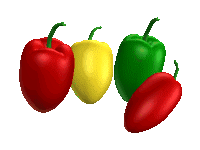 Mediterranean Muffins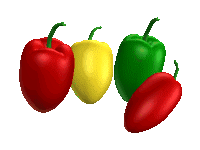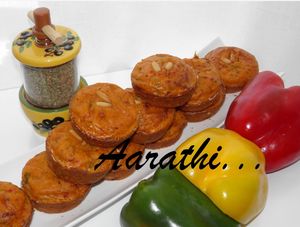 Ingredients (12 muffins)
1/4 red bell pepper (diced)
1/4 yellow bell pepper (diced)
1/4 green bell pepper ( chopped)
2 thyme branches
2 tbsp olive oil
2 shallots (finely chopped)
A green chilli(finely chopped)
2 garlic cloves(finely chopped)
1 tbsp tomato purée
***
250 g flour
100g grated Emmentel cheese / any goat cheese
Chopped olives(optional)
1 tsp baking powder
1 tbsp olive oil
2eggs
100ml milk
1 tsp dried Mediterranean herbs
Pine nuts (pignon de pin)
Salt to taste
Method
Preheat oven to 180°C.
Heat olive oil in a pan & fry diced peppers along with thyme,shallots & garlic.
Add salt & tomato purée .
Fry for a while & keep aside to cool.
In a bowl beat eggs.
Sieve the flour and baking powder together and fold into the egg mixture.
Add olive oil & mix well.
Stir in prepared bell pepper & mix well.
Then add dried Mediterranean herbs, pine nuts along with grated cheese.
Pour the batter into the greased 12 hole muffin tray.
Decorate with pine nuts.
Bake for 20mn until risen & golden-brown.
Serve as a starter.