Flammekueche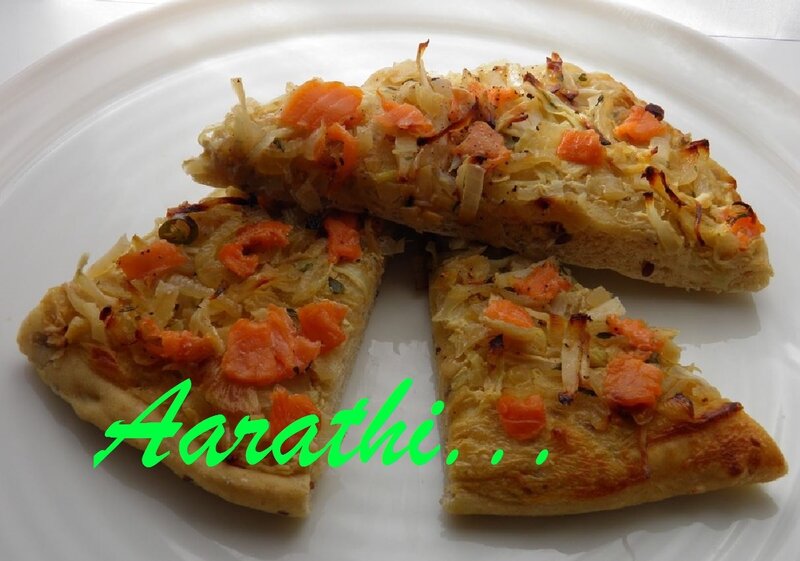 Ingredients
*For the base*
450g flour
2 tbsp olive oil
15g fresh yeast or (2 tsp dried yeast)
150 ml luke warm water
1 tsp sugar
Salt to taste
**Sauce**
100g thick cream
1 tbsp Dijon musturd paste
** Topping**
4 big onions (sliced)
3 springs of thyme
Smoked salmon(chopped)
2 green chillies (cut in coins)
1/2 tsp garam masala
Salt to taste
Method
Dilute yeast in luke warm water with 1 tsp sugar.
Set aside for 15 minuites.
Mix all the ingredients with the wooden spoon.
Cover the bowl with a cloth & leave for 1or 2 hours, until it's doubled.
****
Heat oil in a pan & fry onions to light golden brown.
Add chopped chilli & thyme.
Garnish with garam masala & remove from fire.
***
Spray some more flour & knead it again.
Take the dough ball over a parchement paper
Roll out the dough in to a rectangular shape.
Leave it to rise for 10 mn.
Spread the prepared cream mixture over the pizza.
Then scatter the fried onions & chopped salmons over it.
Pre heat oven to 200°C & bake for 20 mn.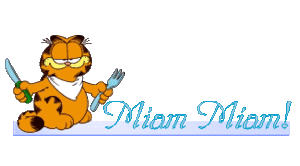 Flammekueche is the speciality of France's Alsace region.
It's usually made of ham & onions, spiced with nutmeg powder.