Brownies with Shortbread Crust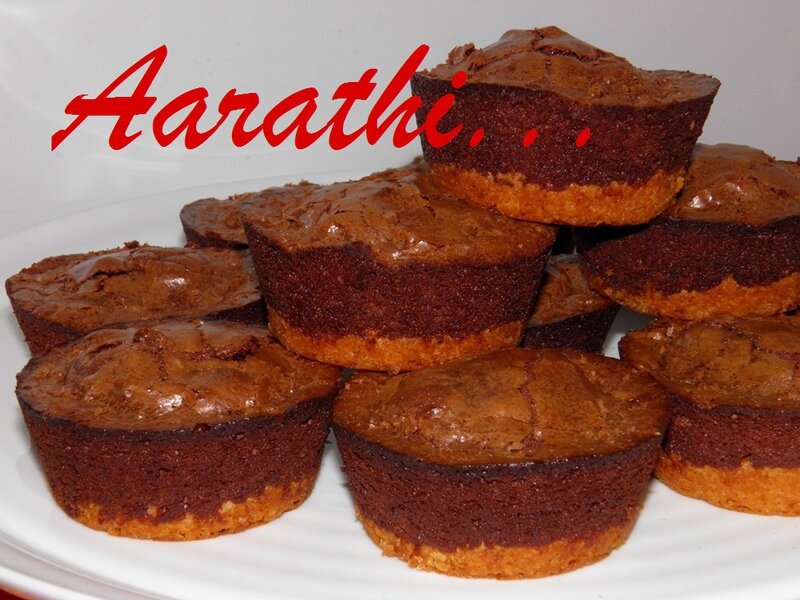 Ingredients
* For Shortbread crust*
100g flour
30g sugar
60g butter
A pinch of salt
* For Brownie *
2 eggs
120g black chocolate
1 tbsp water
120g sugar
80g butter
80g flour
1/2 tsp cinnamon powder
Method
Mix the short bread ingredients & keep aside for 15 mn.
Break the chocolate bar & add a tbsp water.
Melt in microwave oven 2 mn.
Add butter & mix well.
In another bowl beat eggs & sugar.
Sieve the flour& fold into the cake mixture.
Add cinnamon powder & mix well.
***
Grease 12 hole muffin tray.
Make 12 small balls of shortbread dough.
Press the dough balls at the bottom of each hole.
Then pour the batter over the shortbread base.
Preheat oven to 180°C & bake for 10-15mn.
If you are using a brownies tin, do the same
Cool, cut in squares & serve.