Almond Triangles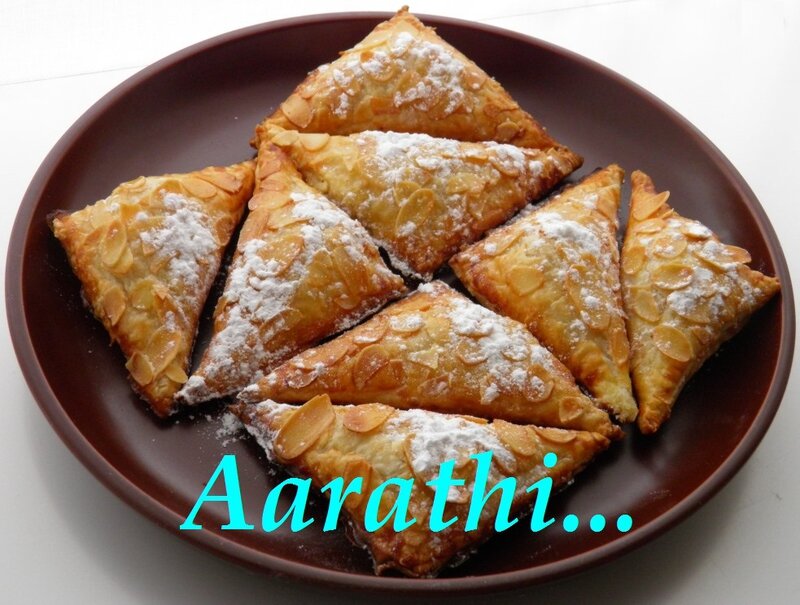 Ingredients
2 frozen puff pastries.
An egg(beaten)
Almond flakes
Icing Sugar
For filling
An egg
50g sugar
50g almond powder
25g flour
1/2 tsp ground cardomom
Method
Mix the filling ingredients & keep in the refrigerator for 30 mn.
***
Roll out the puff pastry & cut into 8cm squares.
Spoon the filling in the centre of the square, brush the sides with beaten egg & then flold.
Press the edges with the tines of the fork.
Repeat the same with the remaining squares.
Arrange them on a baking tray.
Brush the surface with beaten egg & sprinkle some almond flakes.
Preheat oven to 180°C.
Bake for 15/20 min - until puffed & golden brown.
Dust with icing sugar & serve with tea.