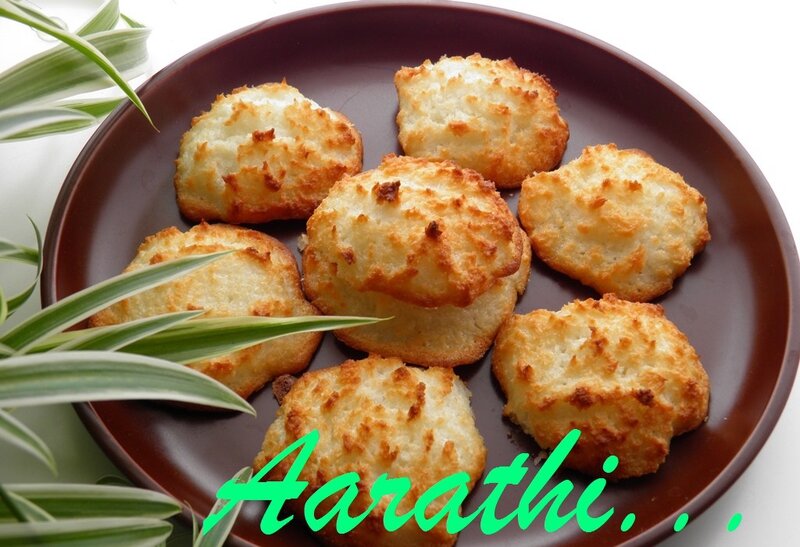 Ingredients( 8 cookies)
2 egg whites
15g butter(melted)
100g dessicated coconut
4 tbsp sugar
Method
Whisk egg white with a spoonfull of sugar, until firm.
Add rest of the sugar, dessicated coconut & melted butter.
Spoon the batter on a baking sheet with some space apart.
Use pastry bag to get shaped cookies.
Pre-heat oven to 180°C.
Bake cookies for 15-20mn.
Leave aside to cool & then serve.