Kalb el Louz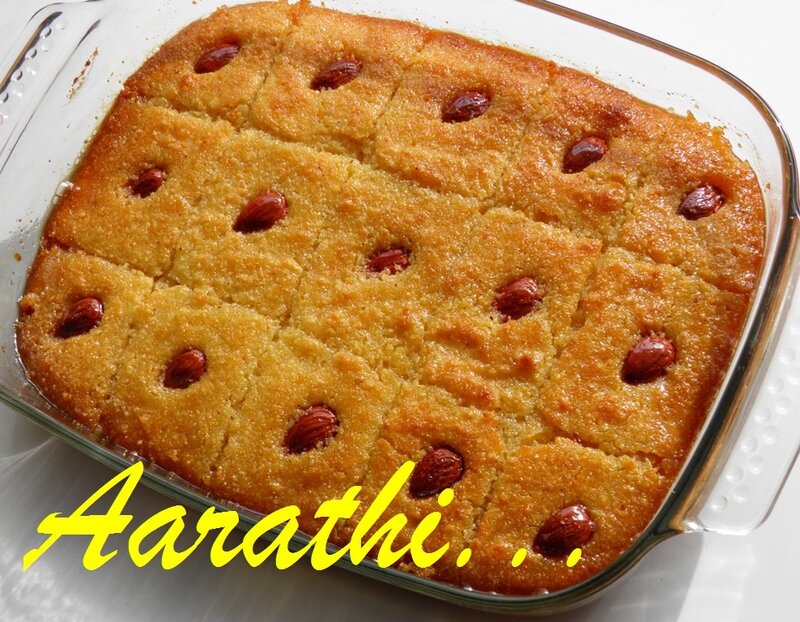 Ingredients
130 g almond powder
300g semolina
125g thick cream
150g melted butter
3 tbsp orange flower water
1 tsp cinnamon powder
1tsp baking powder
*For Syrup*
300g sugar
750ml water
1 tbsp honey
1 tbsp orange water
***
Almonds for decoration
Method
Mix all the ingredients.
Pat it onto a greased dish & leave aside for 3h.
Cut in squares & decorate with almonds.
**
Boil water+sugar until it's reduced to half.
Remove from fire & then add honey, lime juice & orange water.
***
Preheat oven to 180°C & bake for 30mn.
Remove from the oven & cut again the same squares.
Drizzle half of the prepared syrup over the cake & return to the oven for another 10mn.
When brown, remove from the oven & drizzle the remaining syrup.
Cover with an aluminium foil & serve the next day.