Watermelon Granita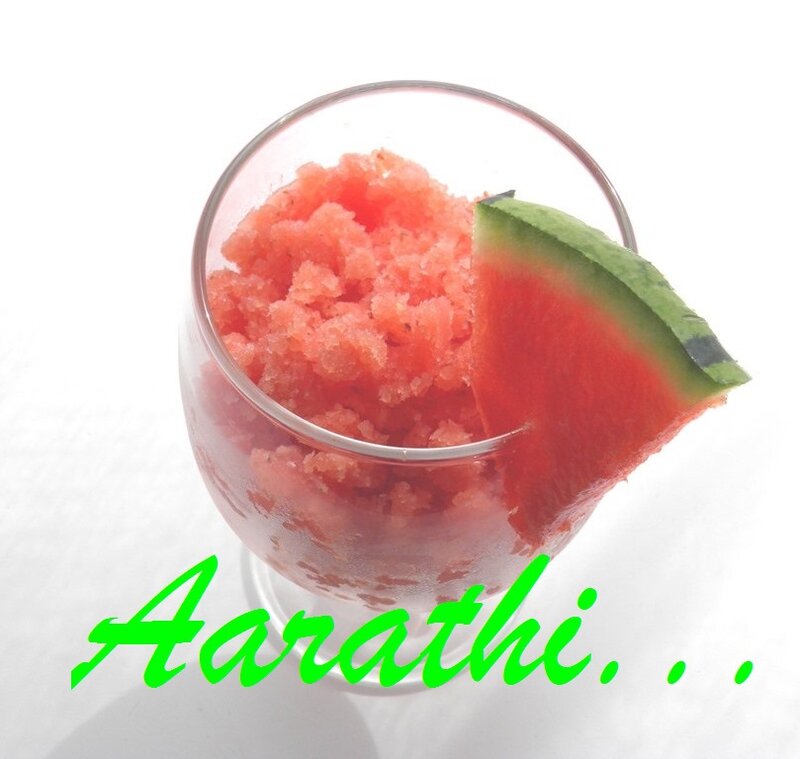 Ingredients
800g watermelon
100g icing sugar
2 tbsp organic honey
1 tbsp fresh lime juice
Method
Wash,peel & deseed water melon.
Cut into chunks & blend in a mixer.
Add the other ingredients & blend again.
Transfer into a baking dish.
Cover & freeze for 3h.
Scrape with the tines of the fork & re-freeze for another 3h.
Spoon into chilled glasses & serve.
Decorate with watermelon wedges or mint leaves.