Chamia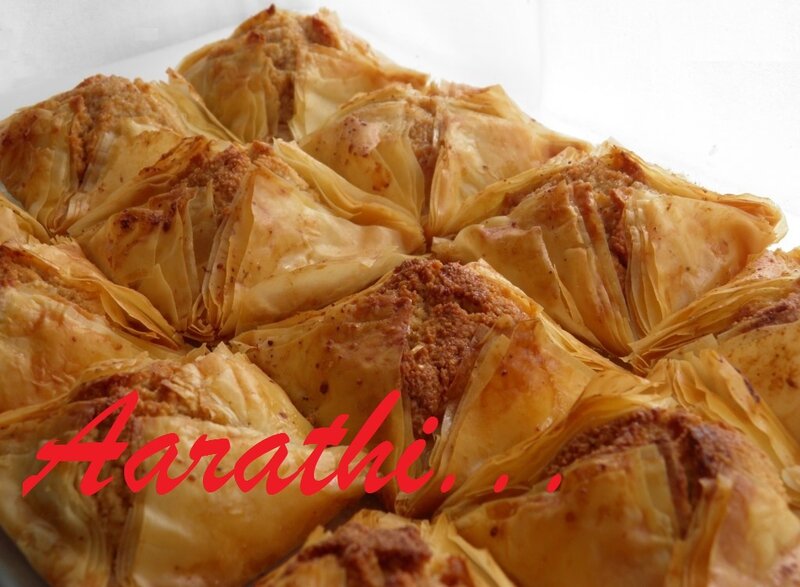 Ingredients
12 Filo pastry(cut into 8 cm squares)
Chopped pistachios (optional)
Filling
200 g almond powder
2tbsp honey
2 tsp melted butter
2 tbsp orange flower water
1 tsp cinnamon powder
***
200g honey
3 tbsp orange water
Oil for frying
Method
Mix the filling ingredients & keep aside for an hour.
***
Boil honey with orange water & make a syrup.

Folding
Take a filo pastry & cut into 8 cm squares.
Brush the surface with melted butter.
Top with 4 squares, each brushed with butter.
Make small balls of the prepared filling
Place in the middle & fold from all sides. (like a pyramid)
Press them with moistened fingers.
Grease the baking tray with butter & arrange the folded chamias.
Repeat the process with the remaining filo sheets.
Preheat oven to 180°C & bake 15-20 mn until golden brown.
Pour the prepared syrup over the chamia & return to the oven & bake for another 5 mn.
Drizzle the remaining syrup & top with chopped pistachios.