Butternut Squash & Almond Cake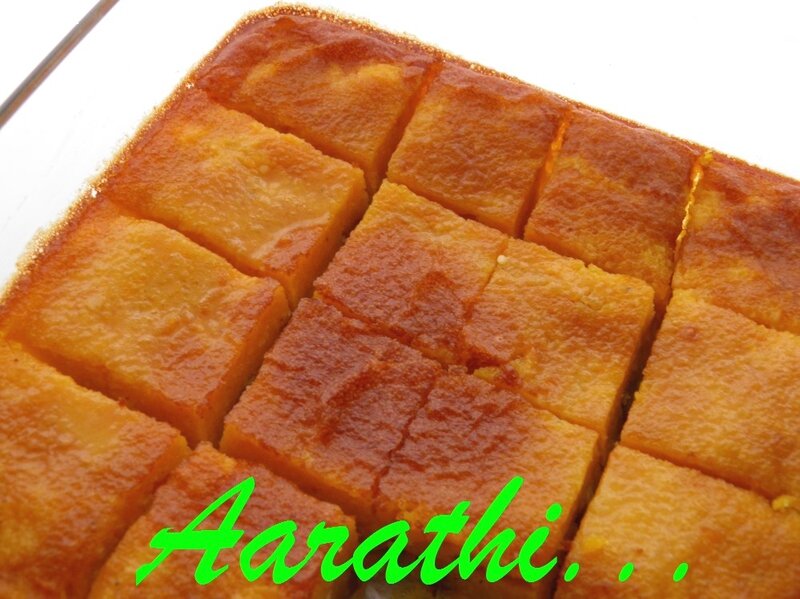 Ingredients
700g butternut (cooked & mashed)
50g almond powder
100g sugar
2 tbsp corn flour
3 eggs
A pinch of salt
1/4 tsp nutmeg powder
1 tbsp raisins
10g butter to grease the baking pan
Method
Preheat the oven to 180°C.
Dry roast almond powder & keep aside to cool.
Peel,scoop the seeds & steam cook butternut cubes for 20 mn.
Mash it & mix with almond powder & nutmeg powder
Add beaten eggs along with sugar & salt.
Then add corn flour & raisins.
Pour the batter into the greased cake pan and place in the oven.
Bake until a toothpick inserted into the middle of the cake comes out clean, about 35mn.
Serve with chocolate sauce.