Baida Rotti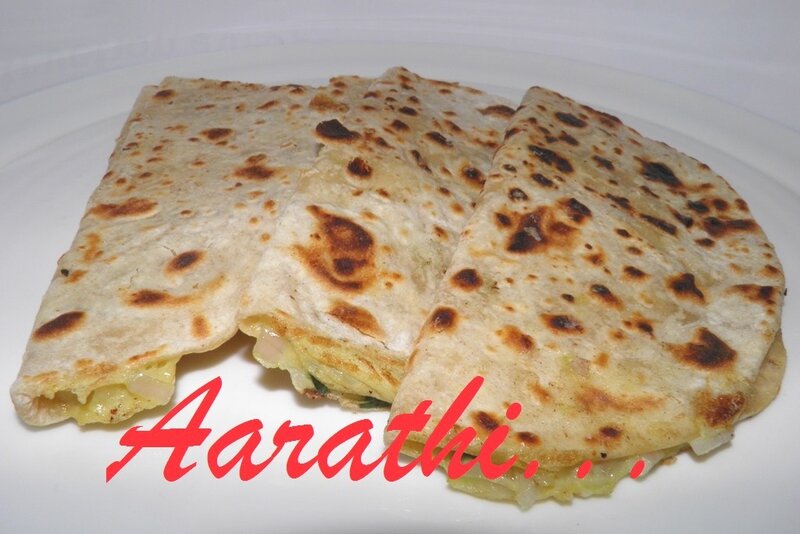 Ingredients
250 g flour
250g whole wheat flour
200 ml warm water
1 tbsp veg oil
1 tsp salt
Oil /Ghee
Flour for dusting
***
3 eggs
2 shallots(chopped)
A green chilli(chopped)
A piece of ginger(chopped)
Chopped curry leaves
Salt to taste
Method
Mix all the ingredients & knead well.
Cover the bowl with a damp cloth & keep aside for an hour.
Make evenly sized balls.
Beat eggs in a bowl with all the chopped vegetables.
Take a lemon sized ball & flatten it using a roller.
Heat a non stick pan & spread oil on it.
Cook the roll out chapathi.
Spread some oil & press the edges.
When it puffs, smear some oil .
Flip & cook the other side just for a few seconds.
Spread evenly the beaten egg & fold the chapathi.
Press & cook for a while .
Repeat the same with the other dough balls.
Serve hot.