MushroomThoran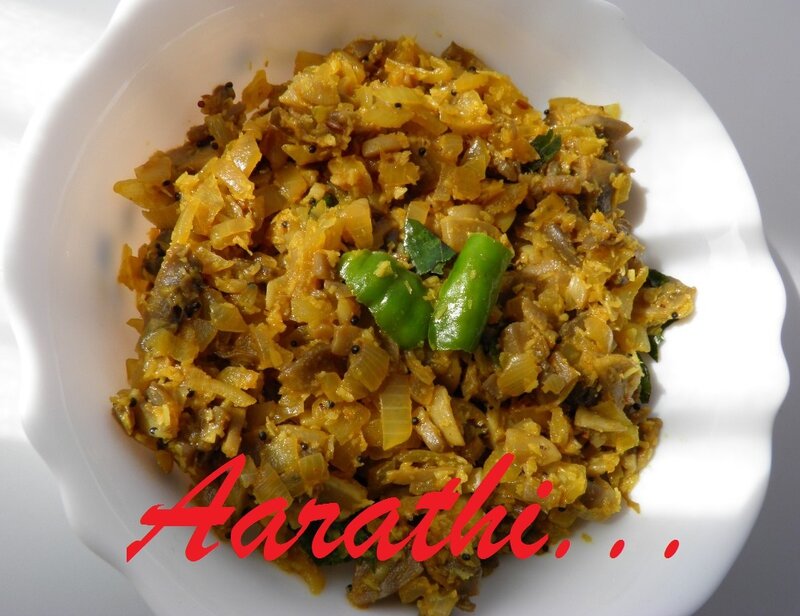 Ingredients
2 tbsp freshly grated coconut
1 tsp cumin seeds
2 shallots + few curry leaves
***
350g button mushrooms(chopped)
A green chilli
An onion(chopped)
***
1 tsp mustard seeds
1 dried chilli
1/2 tsp chilli powder
1/4 tsp turmeric powder
Curry leaves
Salt to taste
Method
Coarsely grind first three ingredients & keep aside.
Heat oil in a pan.
Splutter mustard seeds.
Add curry leaves a red chilli.
Fry chopped onions till light golden brown.
Add chilli powder, tumeric powder & salt along chopped mushrooms.
They add blended coconut, geen chilli & stir well.
When the sauce is reduced, remove from fire.
Garnish with curry leaves & serve with rice.