Chapri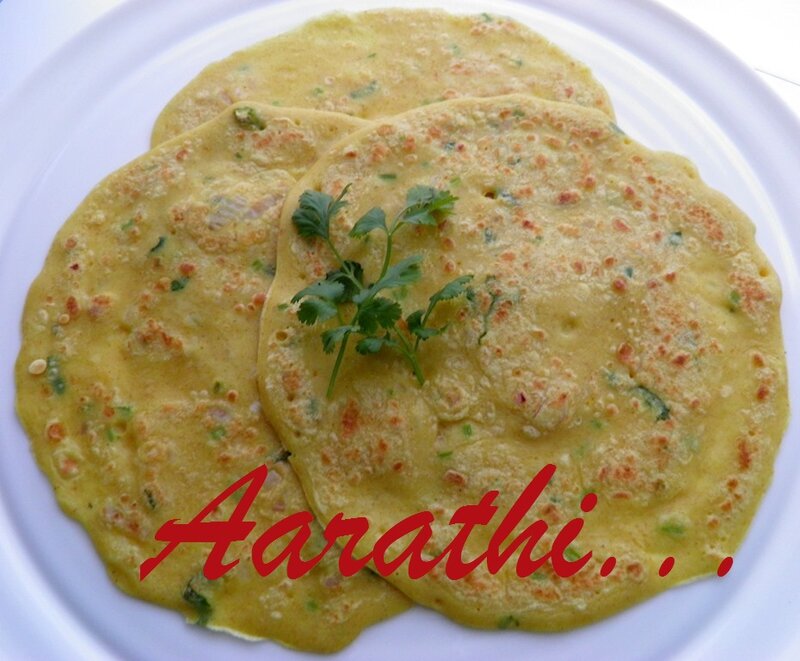 Ingredients
300g whole wheat flour
100g rice flour
2 eggs
3 garlic cloves
2 green chillies (chopped)
An onion (chopped)
1/2tsp turmeric powder
1/2 tsp cumin powder
3 cups water
2 tbsp oil
Salt to taste
Chopped coriander leaves
Method
Mix both the flours.
Beat eggs with chopped onions, garlic & chilli.
Add to the flour & mix well.
Then add water & stir well .(without any lumps).
Add chopped corianderleaves, salt, cumin powder & turmeric powder.
Stir & set aside for an hour.
If the batter is thick, add some more water.
Heat a nonstick pan / griddle with little oil.
Pour a spoon full of batter & spread it.
Cook on both sides .
Serve with curry of ur choice.