Mascarpone Chocolate Cake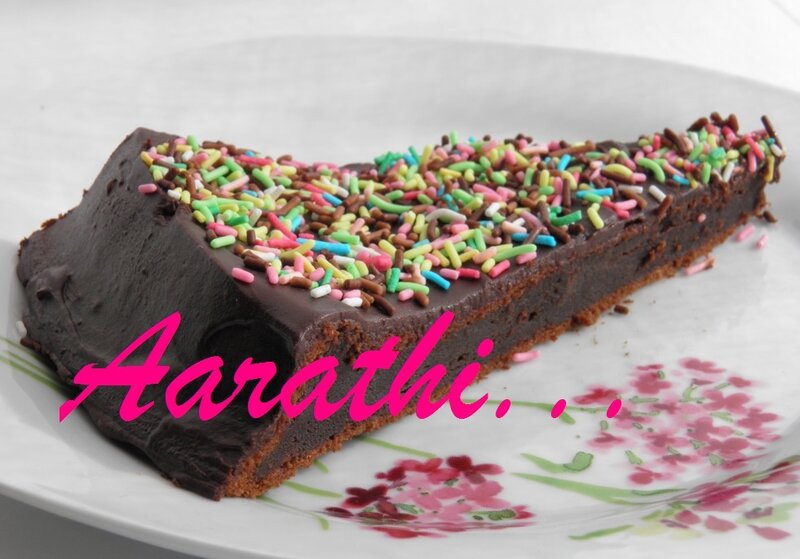 Ingredients
250g mascarpone cheese
200g black chocolate
75g icing sugar
40g flour
4 eggs
1 tsp cinnamon powder
Topping
100g black chocolate
50g butter
Multicoloured sprinkles (Hundreds & Thousands)
Method
Preheat the oven to 180°C.
Mix mascarpone with sugar.
Break the chocolate bar & add 2 tbsp water.
Melt in microwave oven 2 mn.
Add melted chocolate with the mascarpone mixture.
Mix well & then add beaten eggs.
Sieve the flour and fold into the cake mixture.
Add cinnamon powder & mix well.
Pour the batter into the greased cake pan.
Bake for 25mn, Th 180°C.
Set aside to cool.
***
Melt chocolate in a microwave oven.
Add chopped butter & mix well.
Spread the prepared ganache evenly over the cake & decorate with coloured sprinkles.