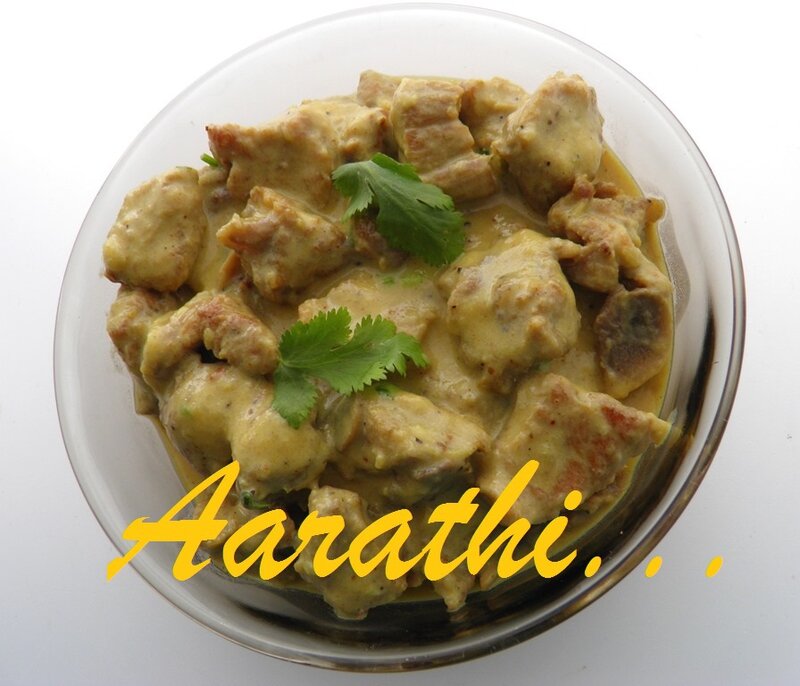 Ingredients
800g veal (cut in cubes)
Salt & Pepper
2 tbsp flour
2 tbsp olive oil + 10 g butter
***
A stock cube
A bay leaf
2 onions (chopped)
200 g button mushrooms (thinly sliced)
2 garlic cloves (chopped)
1 cup white wine (optional)
2 tbsp Dijon mustard paste
1 tbsp thick cream
Olive oil for frying
Method
ilute stock cubes with 2 cups ofwater & keep aside.
Dry veal cubes with kitchen paper & marinate in salt & pepper.
After an hour, dredge the marinated veal in seasoned flour.
Heat oil+ butter in a thick bottomed vessel & fry them to golden brown.
Drain on a paper & keep aside.
***
Dilute stock cube in a cup of water.
Mix cream with mustard paste & keep aside.
Add some more oil in the same pan & fry chopped onions golden brown.
Then add sliced mushrooms, garlic along with a bay leaf.
Stir for a while & then add white wine.
When evaporated, add the fried veal pieces along with the prepared stock.
Cover & cook, stirring from time to time.
When the veal is cooked, remove from fire.
Then stir in cream+ mustard mix.
Garnish with freshly ground black pepper & chopped coriander leaves.
Serve with rice /pasta / bread.