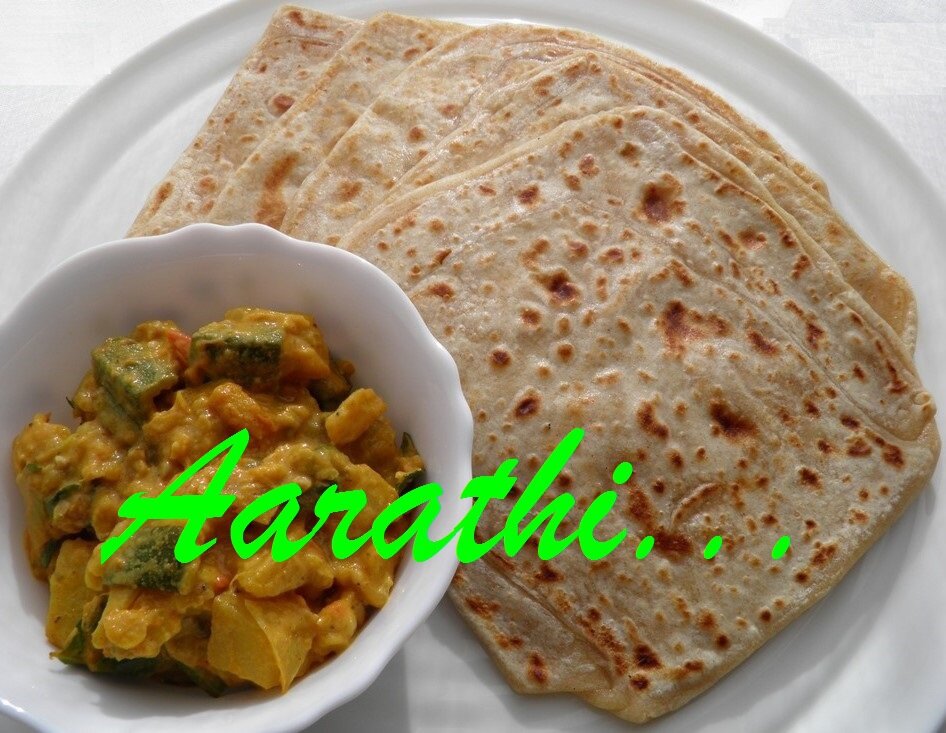 Ingredients
250 g flour
250g whole wheat flour
100 ml tepid water
100 ml luke warmmilk
1 tbsp veg oil
1 tsp salt
Oil /Ghee
Flour for dusting
Method
Mix all the ingredients & knead well.
Cover the bowl with a damp cloth & keep aside for an hour.
Make evenly sized balls. (8)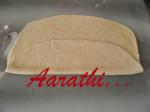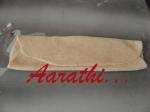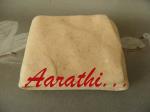 Take a lemon sized ball & flatten it using a roller.
Spread some oil & fold from either sides.
Then fold again as in the photo to get a square.
Keep aside for some time.
Repeat the same with the other dough balls.
Then flatten with the roller .
Heat a non stick pan & spread oil on it.
Cook the roll out sabayaad.
Spread some oil & press the edges.
When it puffs, smear some oil .
Flip & cook the other side.
Serve hot with veg/non-veg curries.