Machar Jhol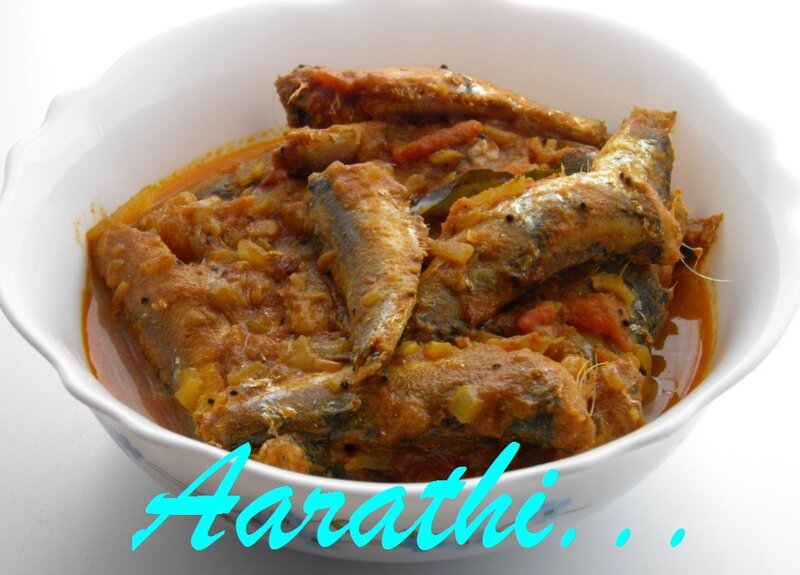 Ingredients
500 g sardine
1/2 tsp red chilli powder
1/4 tsp turmeric
Salt to taste
****
1 tsp kalonji seeds
A bay leaf
1 potato(peel & cut in fingers)
An onion (chopped)
A tomato(chopped)
A green chilli (half slit)
1tsp tomato puree
2 tbsp Dijon mustard paste
1/2 tsp Kashmir chilli powder
1/4 tsp turmeric powder
2 cloves of garlic (chopped)
A small piece of ginger (chopped)
A pinch of cumin powder
Curry leaves
Salt to taste
Method
Marinate fish with chili -tumeric & salt & keep aside.
Fry the marinated sardines & drain on a kitchen paper.
***
Heat oil in pan & add kalonji seeds along with a bay leaf.
Fry for a while & then add chopped onions & potato fingers.
When light brown, add garlic-ginger paste & tomato puree.
Then add chilli+ turmeric powder along with mustard paste.
Then add chopped tomatoes & stir.
Add a cup of water,close with a lid & cook for 5 min.
When the potatoes are cooked, add fried sardines.
Simmer & cook for another 5mn.
Garnish with cumin powder & curry leaves.
Serve with rice.