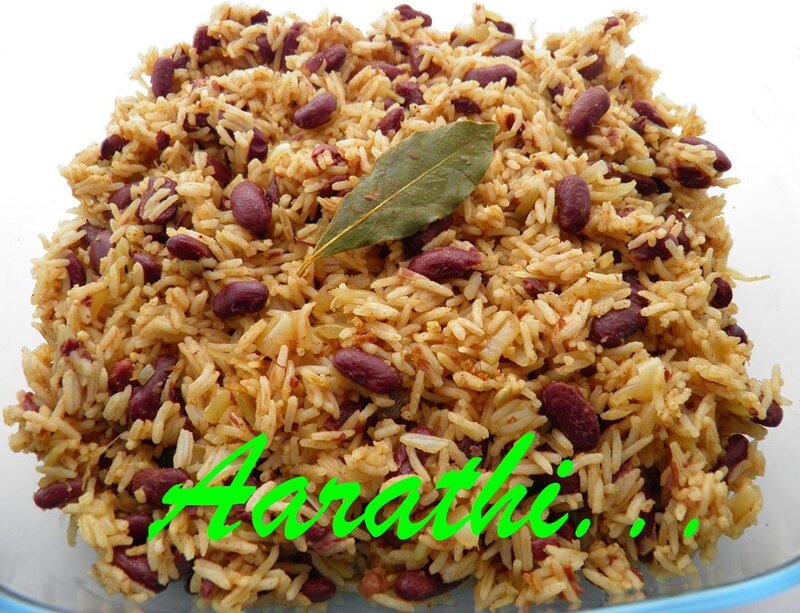 Ingredients
A bay leaf
3 thyme sprigs
2 onions (chopped)
3 cloves of garlic(chopped)
1 can red beans( rinsed & drained) / 2 cups cooked red beans
2 green chillies(half slit)
A cup of coconut milk
1/2 cup water
Salt to taste
Oil for frying
***
4 cups cooked Basmati rice / Jasmin rice
Freshly ground black pepper
1/2 tsp ground allspice

Method.
Heat oil saucepan & fry bay leaf & thyme springs.
Then add chopped onions & fry till light golden brown.
Then add chopped garlic & green chilli.
Fry for a while & then add cooked red beans & water.
Cover & cook for a while.
Add coconut milk & stir.
Then add cooked rice with the prepared red beans sauce.
Toss several times with a wooden spatule.
Garnish with freshly ground pepper & allspice powder.
Before serving , discard the bay leaf & thyme sprigs.