Carrot Cake Blondies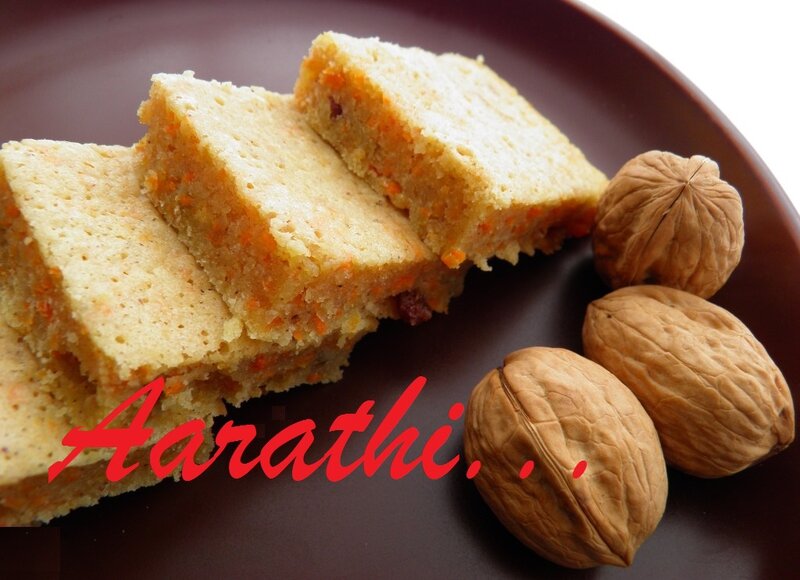 Ingredients
2 carrots (peel & blend)
90g white chocolate
2 eggs (beaten)
120g butter
120g sugar
150g flour
1/4 tsp nutmeg powder
1/4 tsp ginger powder
1/2 tsp cinnamon powder
1 tsp orange zest
40g chopped walnuts
20g raisins
A pinch of salt
Method
Preheat the oven to 180°C.
Chop carrots into bits using a blender.
Mix the carrots with sugar, salt & spices.
Break the chocolate bar & add 2 tbsp water.
Melt in a microwave oven 2 mn.
Add chopped butter & mix well.
Then add prepared carrot & mix.
Sieve the flour & fold into the cake mixture.
Then add beaten eggs & mix well.
Pour the batter into the greased cake pan (rectangular).
Bake for 25-30mn - Th 180°C.
Serve with tea.