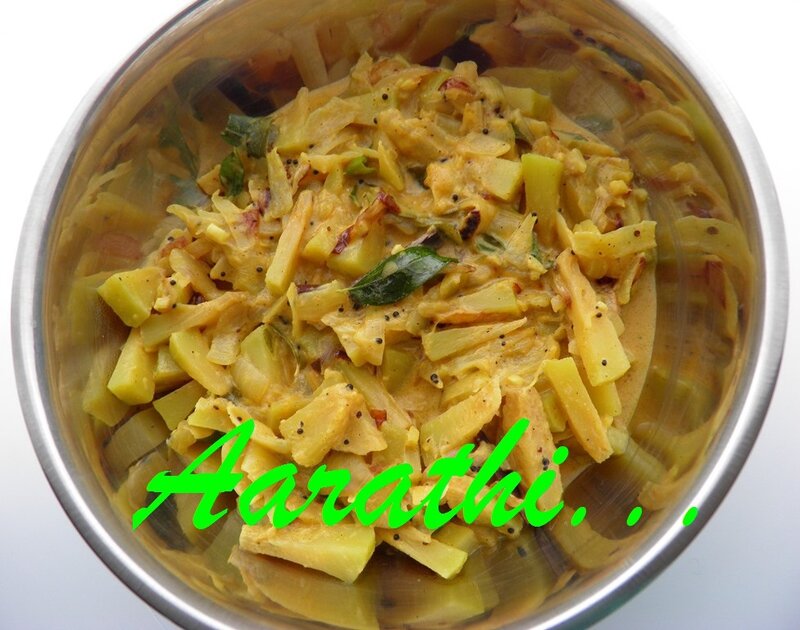 Ingredients
Half of a bread fruit ( peel &chopped)
1/2 tsp chilli powder
1/4 tsp turmeric powder
Salt to taste
**
An onion (sliced)
1 chilli (half slit)
1 cinnamon stick
2 cloves
1 pandan leaf (optional)
A piece of ginger (chopped)
2 cloves of garlic (chopped)
1 tbsp coriander powder
***
1 cup coconut milk / liquid cream
Garnishing
1 tbsp ghee
1 shallot( finely sliced)
1 tsp pepper powder
curry leaves
Method
Wash, peel & chop bread fruit.
Marinate them with salt, turmeric & chilli powder.
Heat oil in a pan & add spices .
Then add all the other ingredients along with marinated bread fruit.
Fry for a while & then add a cup of water.
Simmer & cook for 10-15mn.
If the bread fruit is cooked, remove from fire.
Add cream & stir well.
***
Heat ghee in a pan & fry shallots to light golden brown.
Add pepper powder & curry leaves.
Add this to the prepared curry.
Serve with rice or any type of breads.