Bread Bonda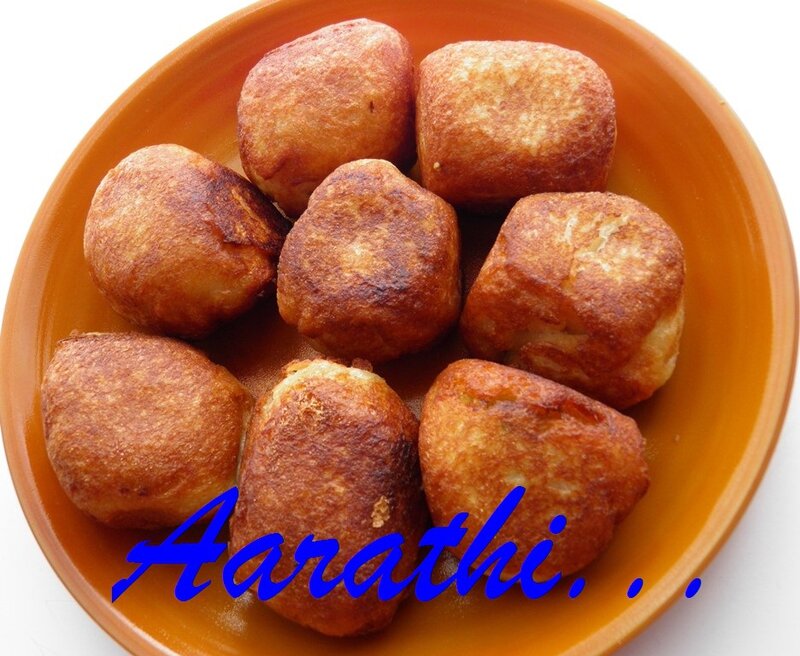 Ingredients
4 medium size potatoes (Quartered)
2 onions (thinly sliced)
2 green chillies (half slit)
A piece of ginger (chopped)
2 carrots (chopped)
A handfull of green peas (optional)
1/4 tsp turmeric powder
1 tsp musturd seeds
1 tsp urud dal seeds
Curry leaves / coriander leaves
Salt to taste
****
2 egg whites (beaten)
Salt & Pepper
Slices of bread
Oil for frying
Method
Boil the quartered potatoes in salted water until tender (20 mn).
Drain & let it cool.
Peel , mash it & keep aside.
Use a chopper for carrots & ginger.
Heat oil in a pan. Splutter musturd seeds.
Add urud dal & fry .
Fry chopped onions till light golden brown.
Add carrots, chillies & ginger.
Fry for a while & add tumeric powder & salt.
Add water & simmer for 10mn.
When the water has dried up, add the mashed potatoes.
Mix well with the wooden spatule & remove from fire.
Garnish with fresh curry leaves / coriander leaves.
Cool, make evenly sized balls & keep aside .
***
Beat egg white with salt & pepper.
Take some water in a plate.
Trim the brown edges of the slice bread.
Then just dip in water & squeeze between your palms.
Keep a potato ball in the middle of the drained slice & cover completely.
Dip in beaten eggwhites & deep fry in a pan or a deep fryer.
Remove using a slotted spoon & drain on a kitchen paper
Repeat the same with other potato balls.
Serve hot with the dipping sauce of ur choice.