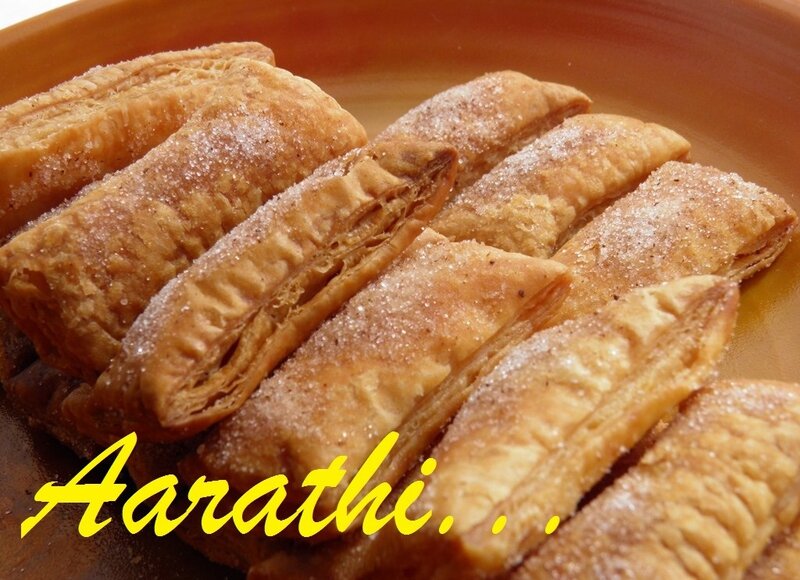 Ingredients
2 puff pastries
Sugar
Cinnamon powder
Melted butter
Method
Preheat oven to 180°C.
Roll out the puff pastry.
Using a sharp knife, cut into a finger long strips with 2 cm width.
Place a parchment paper over a baking sheet & arrange them.
Bake for 8-10mn, until puffed & golden brown.
Mix sugar with cinnamon powder.
Dip a side of the puffed strips in melted butter & then roll in cinnamon+ sugar mix.
Keep aside for 5 mn & then serve.