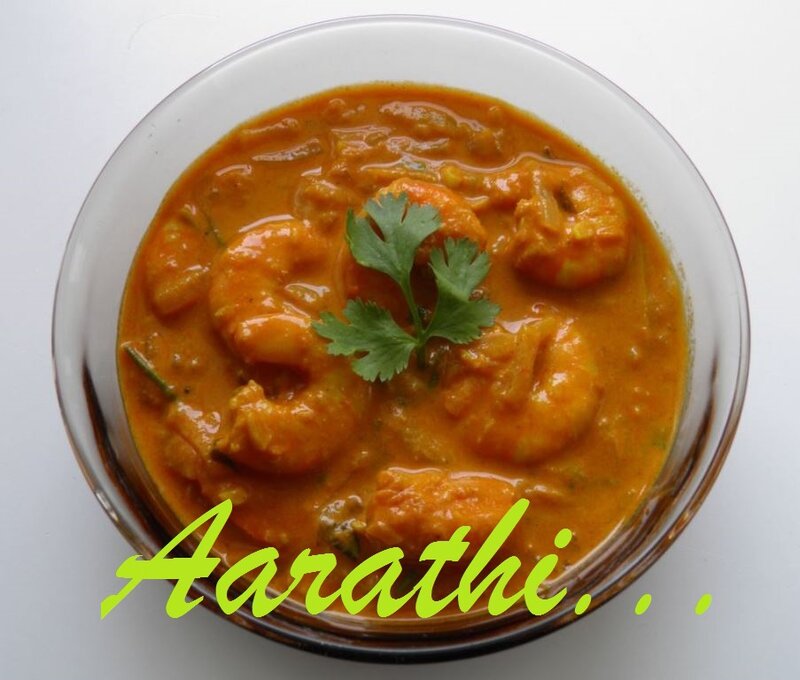 Ingredients
1 cup coconut (freshly grated)
1 tsp coriander powder
1/2 tsp cumin seeds
***
500g tiger prawns ( fresh/frozen)
1 tsp kashmir chilli powder
1/2 tsp turmeric powder
1 tsp salt
***
A bay leaf
A piece of cinnamon
2cloves
3 cardomom pods
2 onions (chopped)
3 garlic cloves (chopped)
A piece of ginger(chopped)
A green chilli(half slit)
1 tbsp tomato puree
Oil for frying
2 tbsp thick cream (whipped)
Coriander leaves (chopped)
Method
Blend first three ingredients to a fine paste.
Shell, devein and wash prawns using salt and turmeric.
Marinate them with turmeric, chilli & salt.
Cover & refrigerate for an hour.
Warm the oil in a casserole.
Add spices & fry for a while.
Then add chopped onions & fry till light golden brown.
Add blended mixture , (ginger+garlic+chilli) along with tomato puree.
Stir for a while & add water.
Cover & cook for 30mn, stirring from time to time.
When onions are cooked, add marinated prawns.
When the prawns are cooked, remove from fire.
Add whipped cream & mix well.
Garnish with coriander leaves.
Serve hot with rice / any type of bread.