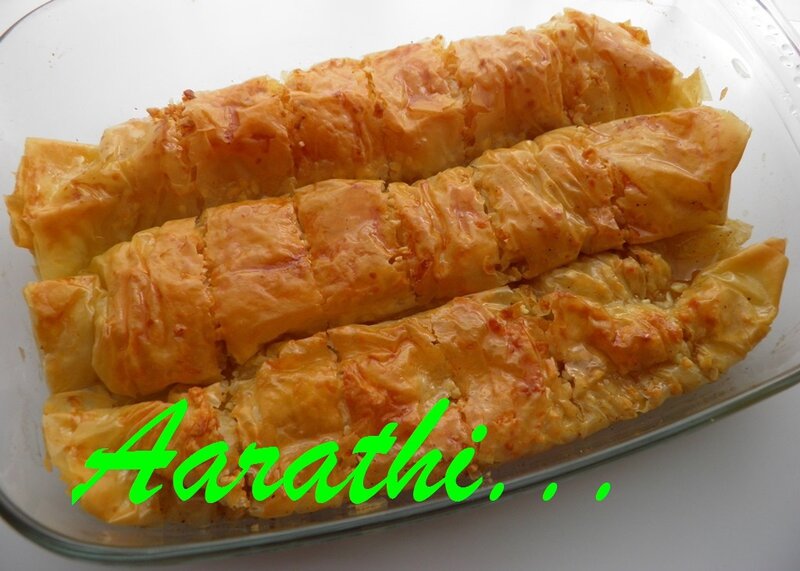 Ingredients
Filo pastry(10)
1cup melted butter
Filling
250g nuts (toasted & crushed)
***
200g honey
3 tbsp orange water
Oil for frying
Method
Mix the filling ingredients & keep aside for an hour.
***
Boil honey with orange water & make a syrup.
Folding
Roll out the filo pastry & brush it with melted butter.
Sprinkle uniformly with nuts.
Then roll it over a chapathi rolling pin. (as in photo)
Brush another filo pastry with melted butter & roll over the other.
Then remove the baklava roll & arrange on a greased baking tray.
Repeat the same with other filo pastries.
Preheat oven to 180°C & bake 15-20 mn until golden brown.
Pour the prepared syrup over the baklawa roll & return to the oven & bake for another 3 mn.
Drizzle the remaining syrup & set aside to cool.
With a sharp knife cut them & decorate with almonds.