Chicken 65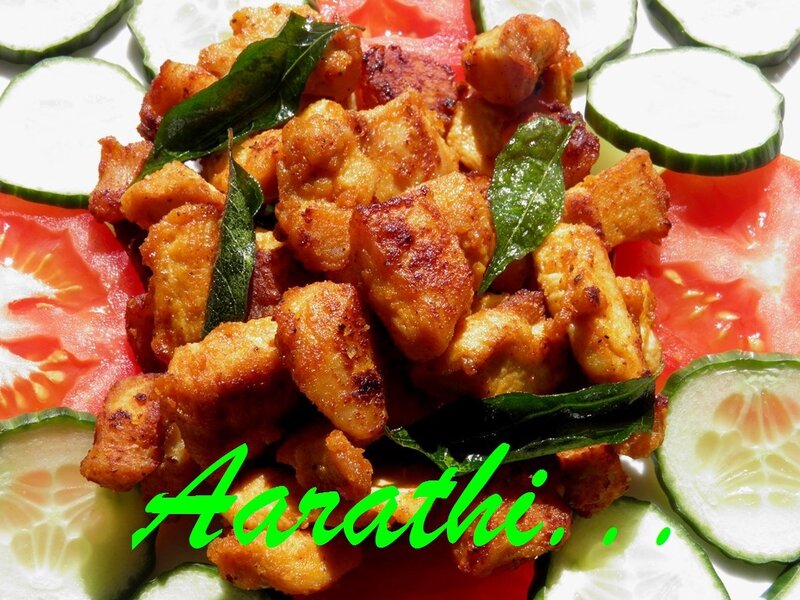 Ingredients
500g chicken breast fillets
2 tbsp yogurt
1 tsp red chilli powder
1/2 tsp turmeric powder
1/2 tsp coriander powder
1/4 tsp cumin powder
1/4 tsp black cumin powder
1 tsp ginger paste
1 tsp garlic paste
2 tsp rice flour / corn flour
1 tsp vinegar / lemon juice (optional)
Curry leaves(chopped)
Salt to taste
Oil for frying
Method
Chop chicken fillets into small pieces.
Marinate it with all the other ingredients & keep in the refrigerator for 2 hours.
Heat oil in a pan / deep fryer.
Fry chicken pieces to golden brown.
Remove using a slotted spoon & drain on a kitchen paper.
Serve these spicy chicken 65 as a starter with a dipping sauce & salads.