Beetroot Curry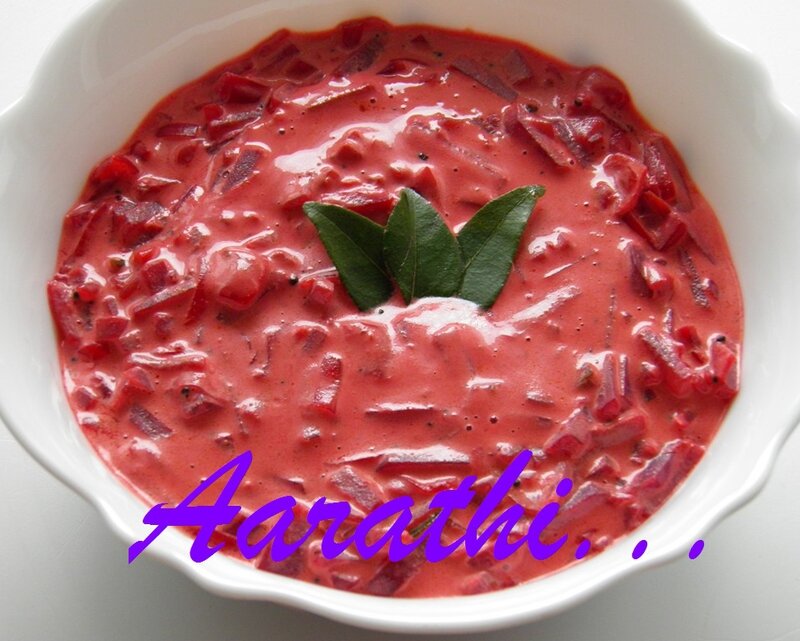 Ingredients
2 beetroots (peel & cut in sticks)
2 onions (chopped)
1 green chilli (half slit)
1 tsp coriander powder
1/2 tsp chilli powder
1/4 tsp turmeric powder
One cup thick coconut milk ( liquid cream)
Freshly ground back pepper
Salt to taste
Oil for frying
1 tsp mustard seeds
1/4 tsp fenugreek seeds
Curry leaves
Method
Wash, peel & cut beet into thin sticks.
Heat oil in a pan. Splutter musturd seeds.
Add fenugreek seeds & few curry leaves .
Then add chopped onions & fry till light golden brown.
Add green chilli,chilli powder,turmeric powder & coriander powder & salt.
Fry for a while & then add beetroot sticks.
Mix well, add water & cook until the beet sticks are tender.
Remove from fire & add cocconut milk.
Garnish with curry leaves & freshly ground pepper.
Serve with rice / bread.