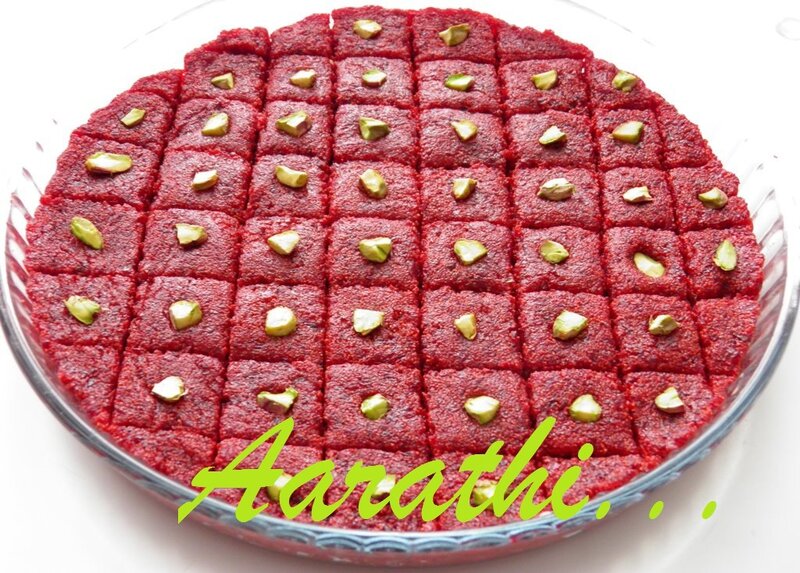 Ingredients
1 cup semolina(dry roasted)
1 cup sugar (adjust according to ur taste)
2 cups milk
2 small beetroots
50 g butter / 3 tbsp ghee
A pinch of cinnamon powder
1/2 tsp cardomom powder
Pistachios
Method
Wash, peel & blend beetroot in a chopper.
Dry roast semolina & keep aside.
Heat ghee in a non stick pan.
Fry chopped beetroot for a while .
Add sugar & cinnamon powder.
Then add milk & continue stiring.
When cooked, add dry roasted semolina.
Stir continuously over medium heat with a wooden spatule.
When it leaves the sides of the pan, remove from fire .
Pat it onto a greased dish & cut into desired shapes.
Decorate with chopped pistachios.