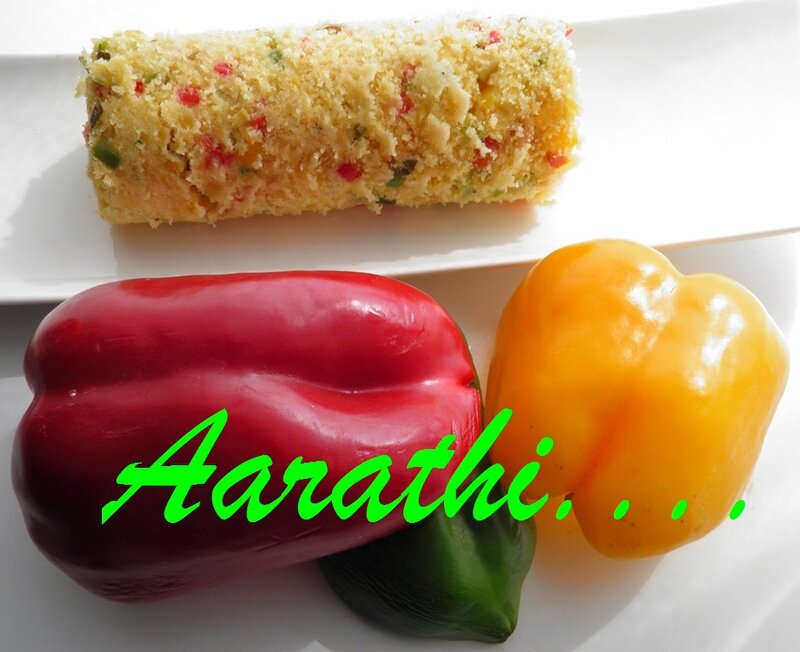 Ingredients
Half of 3 colored capsicums (chopped)
3 onions(chopped)
2 green chillies(chopped)
2 cups roasted rice flour
1 cup semolina
1 cup grated coconut
1/2 tsp salt
200 ml hot water
Coconut for layering(optional)
Chopped curry leaves
Oil for frying
Method
Heat oil in a pan & fry chopped onions to golden brown.
Then add chopped chillies, capsicum & curry leaves.
Fry for a while & remove from fire
Dilute salt in water.
Take rice powder & semolina in a bowl.
Pour some water & mix with fingers so that it look like bread crumbs.
Add the coconut & fried onion-capsicum mixture.
Mix well & keep aside.
***
Boil some water in the bottom vessel of the Puttu maker.
Put 1tbsp coconut in the botom of the puttu mould.
Then fill it with rice + onion mixture.
Layer coconut & rice mixture alternatively. (optional)
Place the puttu mould on the vessel & cook for 10 mn.
Serve with curry.