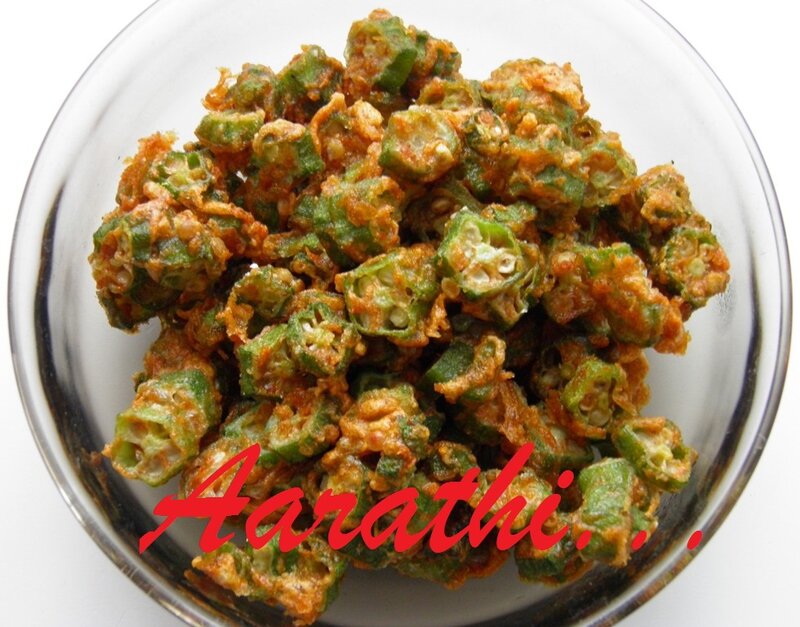 Ingredients
Lady's finger - 20
1 tsp red chilli powder
1/4 tsp turmeric powder
1/2 tsp cumin powder
1 tbsp coriander powder
1 tsp ginger + garlic paste
2 tbsp flour
2 tbsp rice flour
An egg white (beaten)
Salt to taste
Curry Leaves
Oil for frying
Method
Wash & completely dry the okra's.
Cut them into thin rings.(Even the knife must be dried)
Mix them with all the spices & flours, salt & egg white.
***
Heat oil in a pan / deep fryer.
Fry marinated okra rings to golden brown.
Remove using a slotted spoon & drain on a kitchen paper.
Serve these spicy okra fritters with rice.