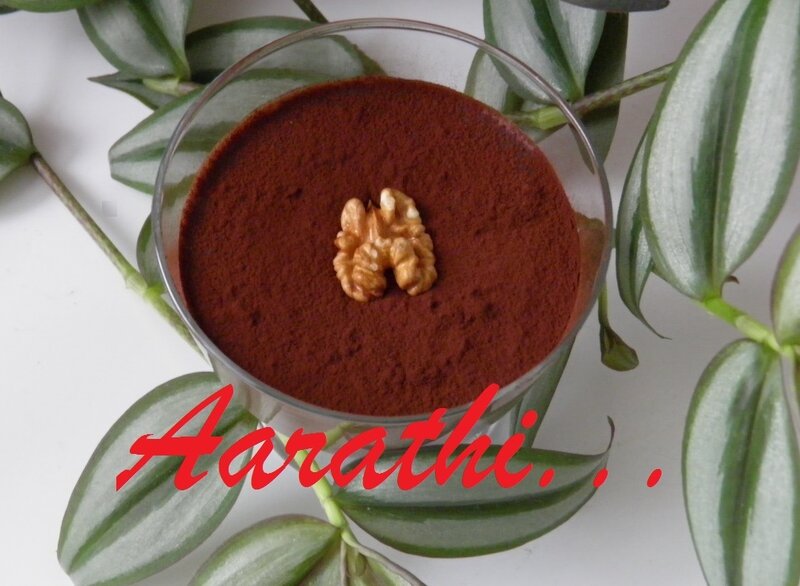 Ingredients
1 cup water
2 cups milk
2 cloves
7 g vanilla flavoured sugar (sucre vanillé)
6 squares of black chocolate
1 cup brocken white rice grains (washed & drained)
1/2 tin sweetened condensed milk
A pinch of salt
1/4 tsp cinnamon powder
Method
Cook rice with first four ingredients.
When cooked, add chocolate & condensed milk .
Stir well & then add pinch of salt & cinnamon powder.
Remove from fire & transfer into serving cups.
Dust wih chocolate powder on the top & decorate with chopped walnuts.