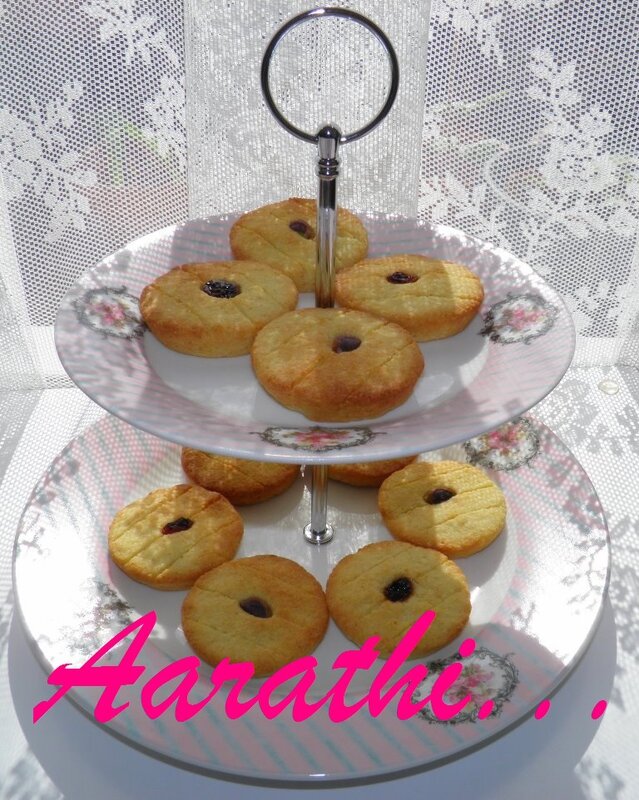 Ingredients
200g semolina
150g flour
100g butter
60g icing sugar
7 g vanilla flavoured sugar (sucre vanillé)
150g thick cream
1/2 tsp baking powder
1/2 tsp vanilla essence
A pinch of salt
Method
Sift flour with baking powder.
In a bowl, cream butter.
Stir in sugar & thick cream .
Mix well & then add semolina & sifted flour.
Make a cylinder using the prepared cookie dough.
Roll in a plastic wrap & refrigerate for an hour.
Cut into discs(1 cm thickness) & arrange on to the prepared baking sheet.
Decorate with raisins / nuts in the middle
Pre-heat oven to 200°C & bake for 15- 20 mn until golden brown.
Cool on wire racks & store in airtight containers.



Courtesy @ French Culinary Magazine "Cuisineactuelle".