Carrot Kheer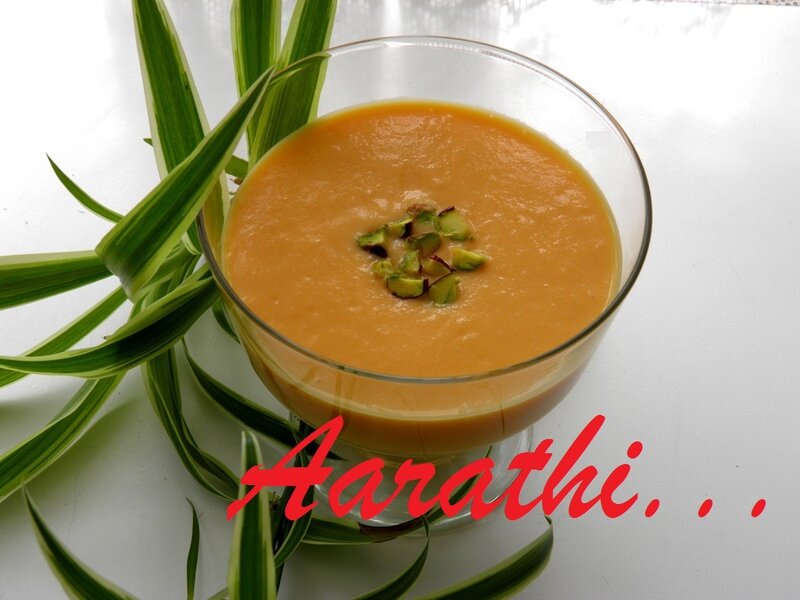 Ingredients
3 carrots (wash & peel)
2 cups milk
3 cloves + a small cinnamon stick
***
25 g of marzipan ( almond paste)
2 tbsp sweetened condensed milk
1 tbsp sugar
A pinch of salt
1/4 tsp cardomom powder
***
Chopped nuts
Butter for frying
Method
Wash, peel & cut carrots in coins.
Cook them in milk with 3 cloves & a cinnamon stick.
Discard the spices & blend them along with sugar, condensed milk & chopped marzipan.
If the mixture is thick, add some more milk.
Add cardomom powder & mix well.
Transfer to serving bowls & decorate with fried nuts.