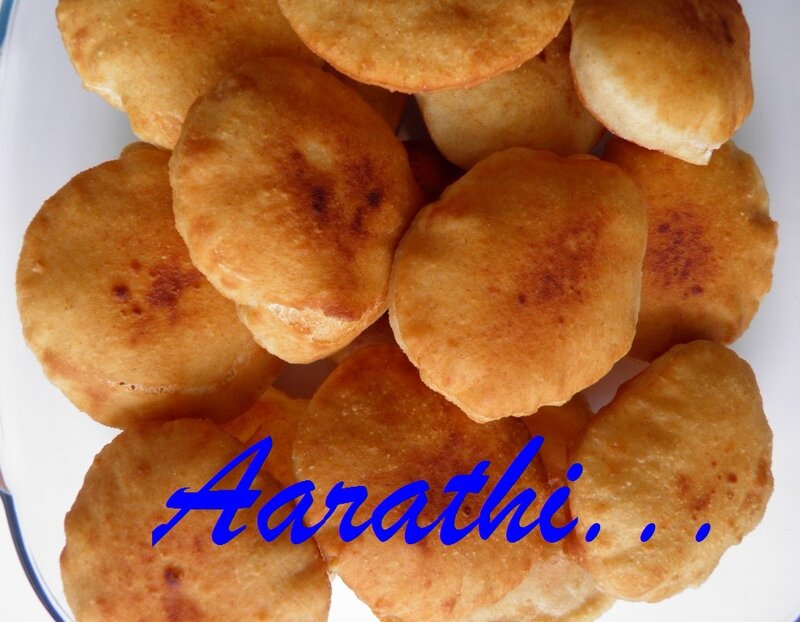 Ingredients
15g fresh yeast or (2 tsp dried yeast)
150 ml luke warm water
1 tsp sugar
***
400 g flour
2 tbsp olive oil
Salt to taste
Oil for frying
Method
Dilute yeast in luke warm water with 1 tsp sugar.
Set aside for 15 minuites.
Mix all the ingredients of the base in a bowl.
Add water little by little to get a stiff dough.
Cover the bowl with a damp cloth & keep aside for an hour.
Make lemon sized balls & flatten it using a roller( 8/10 cm discs).
Repeat the process with other dough balls.
***
Heat plenty of oil.
Gently slip the disc in hot oil.
When the bread pops fully, splash hot oil on the top.
Turn over & fry the other side.
Remove using a slotted spoon & drain on a kitchen paper.
Serve hot with Veg / Non Veg curry.