Fried Masala Mussels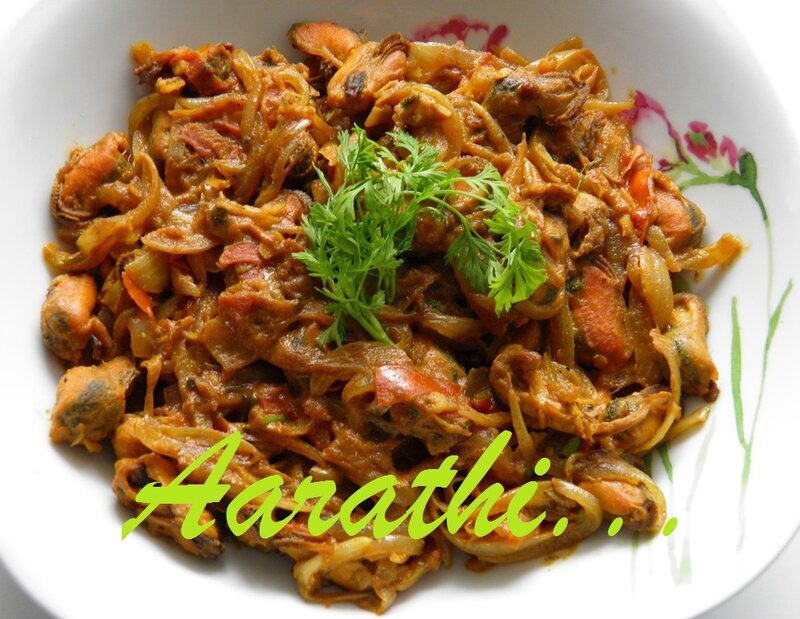 Ingredients
400g fresh / frozen mussels
1tsp red chilli powder
1/4 tsp turmeric powder
1 tbsp oil
Salt to taste
***
1 tsp ginger -garlic paste
1 green chilli(chopped)
3 onions (chopped)
2 tomatoes (chopped)
1 tsp coriander powder
Salt to taste.
Freshly ground blak pepper
Coriander leaves.
Garam masala.
Method
Cook fresh mussels & scoop out the flesh.
Clean, de-beard & then marinate them with chilli, turmeric & salt.
If you are using frozen, thaw & then marinate.
Heat oil in a pan & fry onions till light golden brown.
Add ginger- garlic paste & fry again.
Add all the masala powders & fry for a while.
Then add chopped tomato & chilli.
Add some water, cover & cook for 5mn.
Then add marinated musels & cook for some time .
When the sauce is reduced remove from fire.
Garnish with garam masala , black pepper & coriander leaves.
Serve hot.