Chemeen Peera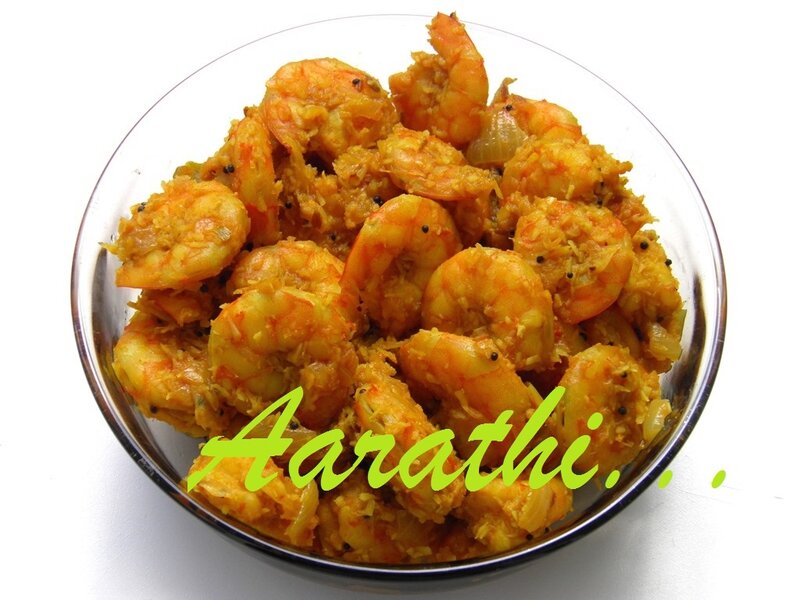 Ingredients
4 shallots (chopped)
1cup grated coconut / dessicated coconut
1 tsp cumin seeds
A small piece of ginger
A garlic clove
1 green chilli
Few curry leaves
**
500g tiger prawns ( fresh/frozen)
1 tsp red chilli powder
1/4 tsp turmeric powder
1 tbsp lemon juice
Tamarind pulp (berry size)
1 tsp musturd seeds
Cumin powder & Curry leaves
Method
Soak tamarind in water & keep aside for 10 min.Extract the juice.
Coarsely grind first seven ingredients & keep aside.
Shell, devein and wash prawns using salt and turmeric.
Marinate in first three ingredients & keep in the refrigerator for 5 hours.
Heat oil in a pan. Splutter musturd seeds.
Add coconut mixture along with tamarind extract.
Cover & cook for a while.
Then add marinated prawns & mix well.
Cover & cook once again.
When cooked & the sauce is completely dried, remove from fire.
Garnish with fresh curry leaves & cumin powder.


Courtesy @ Manorama.