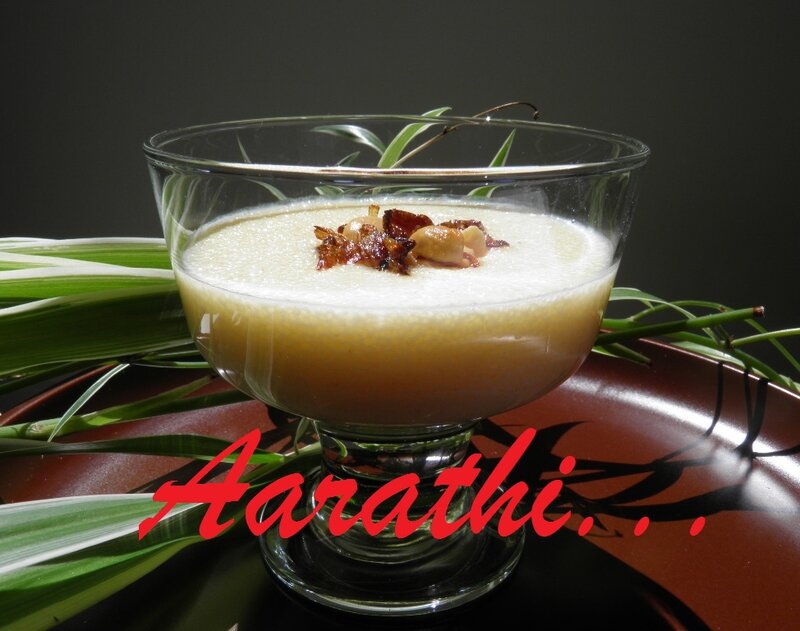 Ingredients
2 tbsp semolina (thari/ rava)
3 cups milk
2 tbsp condensed milk(sweetened)
1 tbsp sugar
A pinch of salt
1/4 tsp cardomom powder
***
1 tbsp Oil / Ghee for frying
A small onion( thinly sliced)
Raisins
Cashews
Method
Dry roast semolina in thick bottomed vessel.
Stir in milk & cook for 5mn.
When cooked, add sugar & condensed milk.
Add a pinch of salt,cardomom powder & stir well.
If the payasam is thick, add some more milk.
Remove from fire & set aside to cool.
***
Heat oil in pan & fry onions to light golden brown.
Then add raisins & cashews.
Fry for a while & drain on a kitchen paper.
Transfer into serving cups & decorate with caramalised onions, cashews & raisins.