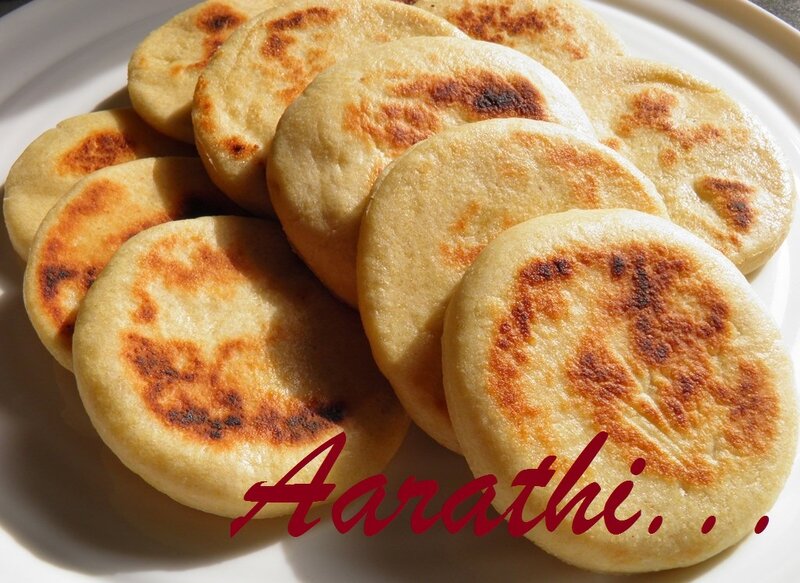 Ingredients
8g fresh yeast or (1 tsp dried yeast)
130 ml luke warm water
1 tsp sugar
***
250 g flour
50g semolina
Salt to taste
Oil for frying
Method
Dilute yeast in luke warm water with 1 tsp sugar.
Set aside for 15 minuites.
Mix all the ingredients of the base in a bowl.
Add water little by little to get a stiff dough.
Cover the bowl with a damp cloth & keep aside for an hour.
Make orange sized balls & flatten it using a roller (1 cm thicness).
Then cut into 9 cm discs using a cutter.
Set aside the roll out discs for another 30 mn .
Cover them with a cloth .
***
Heat a non stick pan , grease & cook batbouts.
Flip & cook the other side.
Repeat the process with other discs.
Serve with Veg / Non veg Curry.


Moroccans stuff them with minced meat / fish .