Bom Jesús do Monte / Good Jesus of the Mount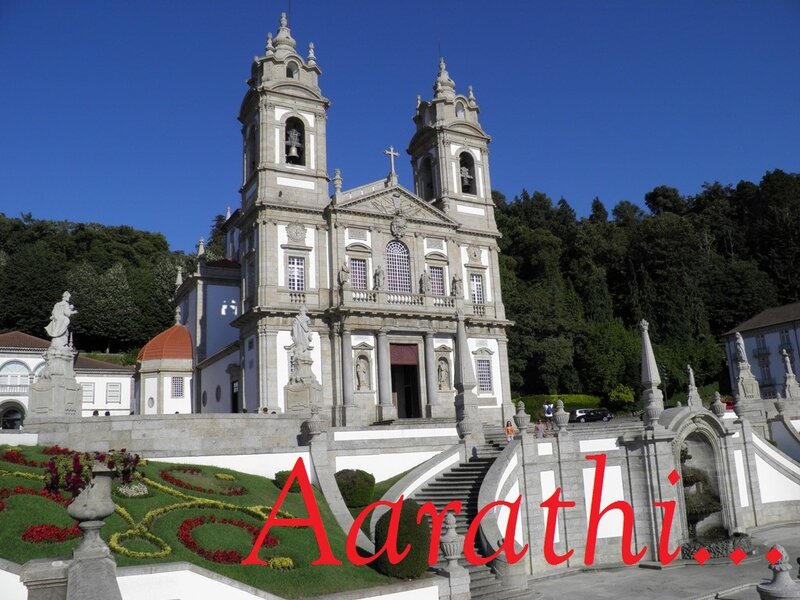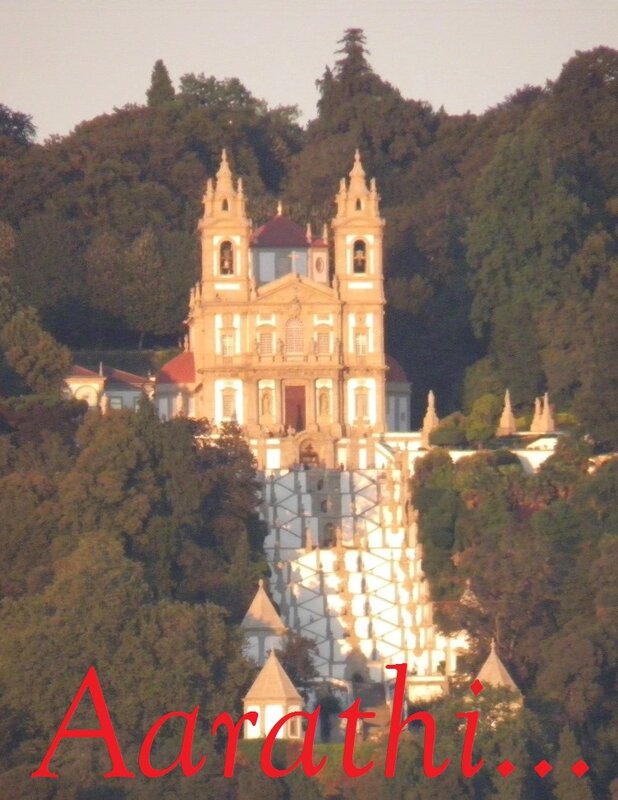 The sanctuary of "Good Jesus of the Mount" is situated in Tenões , a few km away from Braga. This is one of the oldest Cathedrals in Portugal. A chapel dedicated to Holy Cross was indicated on the hilltop (116m) around 1373. The present Neo-classical church was built by Carlos Amarante in 1784. The Baroque style ziz zag stairway is quite impressive. Altogether there are 580 steps & 17 landings. The landings are decorated with fountains & statues.
The holy shrine can be reached by foot, by car or by a hydraulic funicular lift. The devoted pilgrims climb the stairs on their knees. In 2015, Pope Francis declared this church as Basilica.