German Apple Cake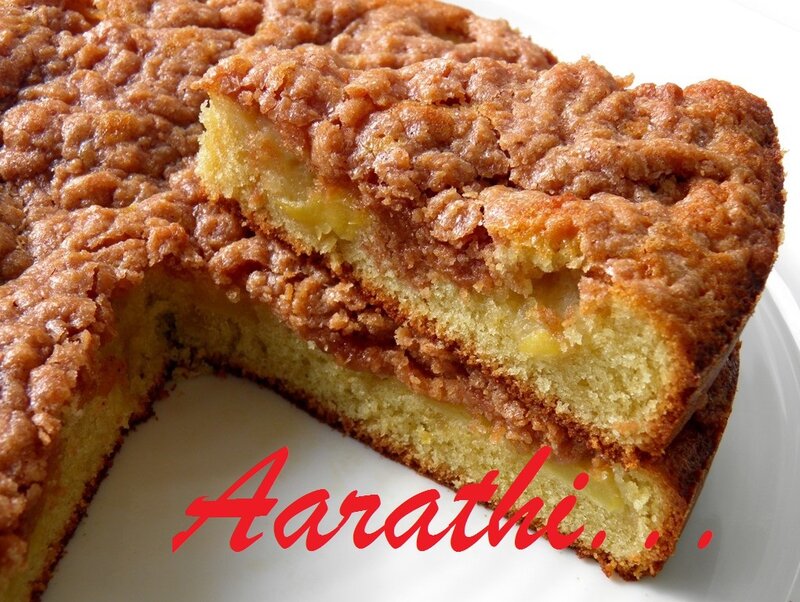 Ingredients
3 Granny Smith apples (peel,core & cut into thin slices)
175g butter
175g sugar
175g flour
3 tbsp milk
3 eggs
1 tsp baking powder
1/2 tsp vanilla essence
A pinch of salt
*Streusel topping*
115g flour
85g cane sugar
85g butter (cut in cubes)
1 tsp cinnamon powder
Method
Mix the streusel ingredients with fingers & make thick dough.
Wrap it in a cling film & refrigerate for an hour.
***
Preheat the oven to 180°C.
Cream together the butter, sugar & salt .
Add beaten eggs.
Sieve the flour and baking powder together and fold into the cake mixture.
Pour half of the batter into the greased cake tin.
Arrange apple slices on the top.
Grate the prepared streusel dough all over the apple slices.
Bake until a toothpick inserted into the middle of the cake comes out clean, about 25-30 minutes.
Serve with tea.