Dal Tadka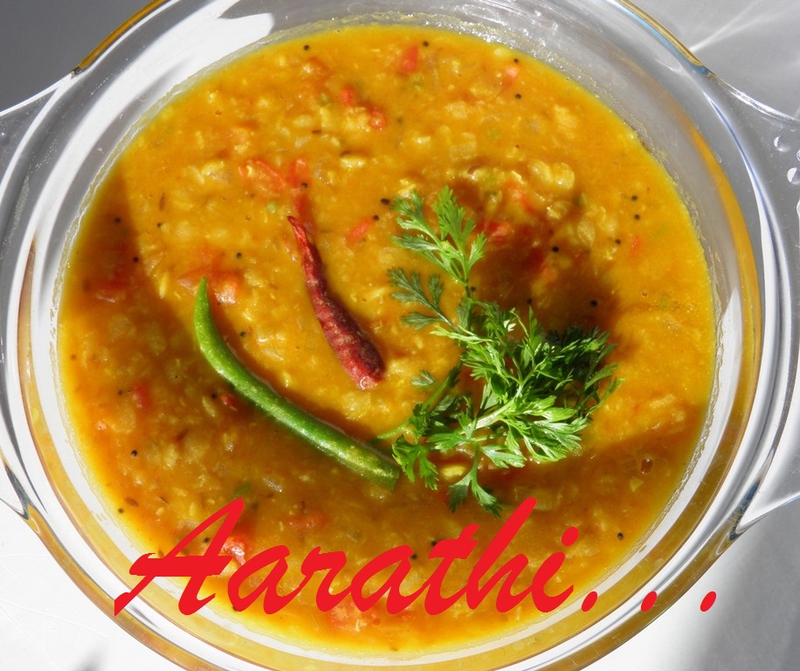 Ingredients
1/2 cup red lentils (masoor dal/ les lentilles corail )
1/2 cup toor dal (tuvara parippu)
1/4 tsp turmeric powder
***
3 garlic cloves (chopped & cruhed)
A piece of ginger (chopped & crushed)
A big onion (chopped)
2 red tomatoes (chopped)
A green chilli (half slit)
1/2 tsp chilli powder
1/4 tsp tumeric powder
1 tsp salt
Coriander leaves
A pinch of cumin powder
Oil for frying
**To Temper- Tadka **
1 tbsp ghee
1 tsp cumin seeds
1/2 tsp mustard seeds
1 dried red chilli
Curry leaves
Method
Cook lentils with sufficient amount of water & turmeric.
Heat oil in a pan & fry ginger & garlic.
Add chopped onions & fry till light golden brown.
Then add chopped tomatoes &green chilli.
Then add chopped tomato along with coriander powder, chilli powder, turmeric powder & salt.
Cover & cook for a while.
Then add cooked dal & mix well.
**
Heat a tbsp ghee in a pan.
Splutter mustard seeds .
Then add cumin seeds , dried chilli along with curry leaves
Add tadka to the prepared dal curry & stir.
Garnish with fresh coriander leaves & cumin powder.
Serve with jeera rice / chapathi.